The other day, Brenda and I were driving, and talking about our son's efforts to get into college. He has a challenge that is new to me. I was happy just to get into any university. For him, he has to get into a university, plus into it's school of music. The school of music must also have a certain kind of program. So the options are somewhat limited, if we want to stay on this side of the Atlantic.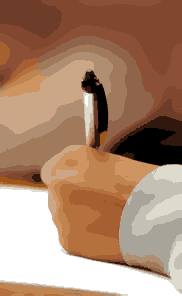 Brenda started talking about Martin's essays, which are now part of the application process (and fortunately not part of the process in 1969). She mentioned, in passing, companies who will take an applicant's essay, and polish it for them. "Wait a minute!" I said. "Kids are having their essays edited by professional writers, and then submitting them as part of their application packet?"
"Well, yes!" she said.
"But that's cheating! But that's cheating?"
Do the universities know that students are doing this? Do they care? How much does it cost? Would I encourage my son to take advantage? (No!)
Do you think that every word and sentence in my magazine articles are mine? (No!)
Does everyone need to be a good writer, especially as more and more work is done by teams in collaboration?
For that matter, does everyone need to be a good reader?
Certainly, everyone should know how to read. But does everyone need to be a good reader? Is it possible that a person, reading on a 6th grade level (or worse), might become a successful contributor to their society and economy, or even highly successful?
Just how silly are standards?
OK, we need educational standards. But do they need to be the trunk of the tree — or are they the roots, a foundation, upon which truly unique, curious, and talented students freely become individuals with identity, value, and pride?



2¢ Worth