Betsy Gross Just posted a comment on this blog post I wrote almost a year ago. I thought that she did such an amazing job of summing things up that I was inspired to tweak it just a bit, adding a little of my own spice to her writing.
My additions are italicized:
..I believe effective educators must be creative thinkers with an ability to inspire and empower all learners. They must be compassionate, understanding and unwilling to give up on a child. They must be explicit and systematic, yet generously flexible, in their instruction. They must be knowledgeable of subject matter as well as the technologies of the day's prevailing information landscape. They must be observant of student behavior to identify what each student does and does not understand, and how they can apply what they understand. They must be able to read and understand test data and read the faces of their learners. In short, teaching is a very difficult job and requires many characteristics to meet the needs of diversified learners. Teachers are also among the most powerful people on the planet.
Thanks again for inspiring me, Betsy…
- Posted using BlogPress from my iPad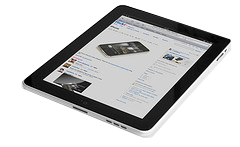 I had an interesting day, yesterday (Monday), which was preceded by a wonderful weekend, spent in the North Carolina Smoky Mountains. Brenda and I drove up to Cullowhee, home of Western Carolina University — our Alma mater. We were invited by folks at the Alumni Association to watch the WCU Catamounts "whoop up" on the App State Mountaineers. Facing an undefeated team from Boone, the Cats did a respectable job, scoring two touchdowns, and holding ASU to only 37 points. The highlight was, of course, the nationally recognized and award winning WCU Marching Band who filled the field, performing both a half time show and a second, after the game, show, facing the visitor's stand, which remained filled until their show was over.
Brenda and I spent the night in Asheville, and then most of Sunday driving along the Blue Ridge Parkway (photos here).
Yesterday (Monday), we had breakfast with faculty and administration of the School of Education and Allied Professions, followed by a presentation I was asked to give to faculty and a bunch of education students. It was the first time that Brenda saw me speak to an audience (another story) and she commented later how some of the professors seemed to be watching the students and jotting down notes based on the youngsters' responses.
After the talk, I met with a smaller group of faculty and administration for lots of questions and exchanges — and little of that was new. What was different was the perspective. They wanted to know, "How can we affect change?" This was a compact and concentrated congregation of leadership that was assuming responsibility for moving schools forward. I work with education leaders almost every week. But they go back to their own institutions. These folks will continue the conversation.
I can't put my finger on any one statement or situation, but what came to mind several times is how much we, in K12 education, have lost our confidence. I remember, when I was teaching 25 to 35 years ago, a sense of educational entrepreneurship. I couldn't have expressed it that way then, but I was free and felt encouraged to innovate in order to motivate learning — rather than applying teaching.
One of the professors said that when his daughter came home from her first day in sixth grade, she said that the principal had told the students that they will not be having fun. They will be learning. That is not innovation. It is blunt force education.
Not only have we lost our confidence, but our students are losing their childhood.
- Posted using BlogPress from my iPad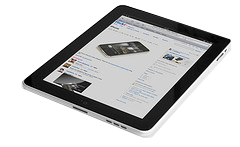 Books were the predomimant tools for learning in my education — not comic books
Photo by cobalt123
I have a short trip today. It's a quick flight down to Atlanta on Delta Airlines and then a rental car over to Athens for a Georgia School Superintendents Association conference. Apparently, about thirty Georgia superintendents have been on a vision quest, to find meaning in the wilderness that is the 21st century. Their shaman guides have included Michael Horn, Tony Wagner, Marc Prensky, and Hall Davidson. My job is to bring it full circle — back to the basics.
They've learned about the disrupting conditions that plague today's classrooms, a model for the skills that students need to be graduating with, how our students learn differently because of the information experiences they have grown up with, and the compelling technologies that define their/our world. The question I enter with is, "What does it mean to be literate today?"
It's an old but constant theme for me and one that came up several times during conversations I had last week in Atlanta for Technology & Learning Magazine's TechForum. The evening before, David Jakes (the event's keynote speaker) and I were interviewed before a camera — which is still a terrifying experience for me — the camera part. We were talking about technology, and I was feeling my allergic reaction to the continual mention of the "T" word. "It's the information that we need to be talking about," I'm sure that I said. Continuing, "Information has changed, in what it looks like, what we look at to view it, where we go to find it, how we find it, what we can do with it, and how we communicate it." Then it came to me that preparing our children for their future with a little tool time, is be like…
My having graduated from high school in 1970,
In a prevailingly print and publish information environment,
Having only read a bunch of comic books.
I know that my children graduated only a few years ago having only read comic books.
I continue to hear educators say that their schools have no plans to go 1:1. Principals tell them that they will not allow personal information devices in the hands of their students because of the distractions it would cause in their instruction. There reamains, for many, a vast chasm between the world that we are preparing our children for, and where we are preparing them.
I recall also reminding the audience that for years many of use have said that, "Technology is being used well, when the technology becomes invisible."
I would suggest now that technology is being used appropriately only when the classroom walls, textbook covers, and bell schedules have become invisible. ..when that chasm disappears.
Today, I will facilitate a learning session at the TechForum in Atlanta. The session is called Promoting & Supporting PLNs for Professional Development. The original focus of the session was personal learning networks. But coming down to the line, I've come to wonder if schools and districts could or should promote personal learning networks. My own notions of the concept have an individual, with specific and shifting problems and goals, crafting and maintaining an array of connections to information resources and other networked learners, generating new knowledge through the conversations that he or she engages in. ..and it's personal.
I am adjusting my focus away from PLNs and toward techniques for crafting a culture of learning in our schools and other learning environments.
Here are just a few suggestions for administrators for promoting schools that provoke learning in every person who passes through the doors:
Fill your school(s) with learners.While interviewing prospective employees, ask them to "Tell me about something that you have learned lately." "How did you learn it?" "What are you seeking to learn more about right now?" Also ask how they learned it. To what degree and with what proficiency are they utilizing networks.
Open your faculty meetings with something that you've just learned – and how you learned it. It does not have to be about school, instruction, education managements, or the latest theories of learning.
Make frequent mention of your Twitter stream, RSS reader, specific bloggers you read. Again, this should not be limited to job specific topics.
Share links to specific TED talks or other mini-lectures by interesting and smart people. Then share and ask for reactions during faculty meetings, in the halls, or during casual conversations with employees and parents.
Include in the daily announcements, something new and interesting (Did you know that a California power utility has just gotten permission to sell electricity from outer space?).
Ask students in the halls what they've just learned and how they learned it, and if they would mind writing something up about it for the school web site.
Plant around the school and especially in the library curious questions that might spark a desire in learners (How many steps does a centipede have to take to travel a foot? Who was the youngest person to sail around the world?).
Ask teachers and other staff to write reports on their latest vacation, sharing what they learned – and publish them on the school web site.
Ask teachers to devote one of their classroom bulletin boards to what they are learning, related or unrelated to the classroom.
Talk about the role of research in learning and encourage learners and teachers to engage in independent research on topics of personal interest. Persuade some to submit, for the school web site, multimedia reports about what they've learned and how they learned it..
Learn what the parents of your students are passionately learning about, and ask them to report (text, video, Skype conversation, or in person to be recorded).
Plant a mystery in your school with hidden clues that require further research on the part of learners.
Find ways to be playful at your school — and perhaps feel less grown-up. (see Do Grown-ups Learning?)
This is an update of a list I posted a number of months ago.
William Gibson, talking about Zero History. Photo by Steve Rhodes.
I just finished the third book of a trilogy by William Gibson, who coined the term cyberspace in his 1984 landmark work, . The "Bigend Books" include , , and and they each involve a collection of coolhunters who orbit the gravitational pull of a marketing agency, Blue Ant, and it's owner, Hubertus Bigend.
The reading starts out difficult for me, because Gibson has such a seemingly cryptic way of writing. But after about 70 pages or so, it becomes amazingly descriptive — once you realize the odd angle at which the characters approach things. Since my brain seems temporarily aligned that way, I'm going back and re-reading the first two books.
In , Bigend is asked what he wants more than anything else. He replies, almost instantly, "The Order flow," the total aggregation of all orders for all products and services worldwide and in real time. With this, he could predict the future, he says.
I woke up early this morning with this swimming around in my head, as well as the louder than usual hoots from our neighborhood owl. It was an information flow (unrelated to "information theory") that came to mind, the current of all the information, the data and the conversations, that define our world at any given time. Of course there is no way to capture all of that (except in some NSA bunker). But in thinking about a recent post if mine, comparing students to learners, it seems difficult (to impossible) to be a learner in a learning environment that virtually ignores the information flow.
We teach in closed environments, from stale textbooks, and too often we seem more focused on what we can block with our networks than what we can light up our classrooms with. Our curriculum is paced and pixelated, and based on pedagogies that may well be increasingly irrelevant to today's learners.
Tomorrow, I will be doing a session at TechForum (Atlanta) on supporting and promoting "learning" culture in our schools. It's supposed to be about PLNs, but I'm not sure that personal learning networks can be, or should be promoted at the school or district level. However learning culture can lead to teachers who are engaged in personal learning adventures.
The session will be largely conversational with me hanging back as much as possible, and I'm hoping that this idea of schools that capture the information flow will be part of the theme.
- Posted using BlogPress from my iPad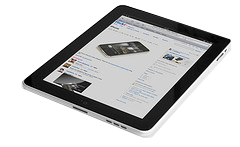 Art they being students or learners?
Flickr photo by Taro416
A while back I spent the day working with a group of about 150 educators who'd been brought together by one of their state's regional service centers. I find it a particularly cruel thing to do, forcing a group of adults to spend six-hours paying attention to one person. So on this day, I decided to break things up a bit — and model an element of one of my ongoing messages, teaching in order to make yourself obsolete. I decided to by facilitating a discussion activity that I'd seen once and recently read about, but can't recall the name of right now. The activity involved a continually shifting panel of experts from the audience, who could only answer questions, and members of the audience, who could only ask questions. I inserted my two cents worth only when I simply couldn't help myself.
Out of that conversation came a goodly and completely predictable amount of push back. It was along the lines of, "I agree with everything that David is saying, and believe that this is where we need to be, but…" The "buts" were the typical barriers to retooling classrooms, including, but not limited to government testing, government testing, and government testing. But another area of concern that surfaced more than once was a reluctance to trust their students to take advantage of the tools and opportunities for learning that I was suggesting and demonstrating. There is a belief that students are lazy, intrinsically unmotivated, and willing only to use these empowering tools for shortcuts.
I've been noodling over this, trying to figure out the nature of this reluctance that the teachers and principals were referring to and the nature of their perceptions. Equally important is coming up with a language to describe the problem. What surfaced in my own thinking was that educators continue to think of their charges as students, rather than thinking of them as learners.
I spend a lot of time, these days, talking and writing about how we are asking teachers to redefine what it means to be a teacher — and, in all fairness, how difficult that is. I try to present myself as a master learner, suggesting that part of what teachers should be, today, is constant and resourceful learners — master learners. But perhaps a significant part of this exercise in redefinition should involve our students — an explicit remolding of perceptions of these youngsters, in order to fully shift the relationship between student and teacher, learner and master learner.
So let me see if I can distinguish between these notions of students and learners.
| | | |
| --- | --- | --- |
| | Students | Learners |
| Relationship with educators | Students are employees, expected to obediently follow instructions. | Learners are citizens with a vested interest in the learning society. |
| Relationship with other "Students" | Students are competitors | Learners are collaborators |
| Motivation | Obligation: Students are culturally obliged to work for the teacher & for compensation (below) | Responsibility: Learners are motivated by an understood and realized "value" in their work, especially when it is valuable to others. |
| Compensation | Institution-defined grades and gateways to college (another institution) and a good job (another institution) | A sense of ongoing accomplishment that is not delivered but earned, and not symbolic but tangible and valuable — an investment. |
| Mode of Operation | Compliant, group-disciplined, objective-oriented, and trainable | Persevering, self-disciplined, group-, goal-and product-oriented, resourceful, and learning in order to produce and accomplish rather than simply achieving learning. |
| Why? | Compelled | Curious |
| Equipped | ..with packaged knowledge and tools for recording packaged knowledge — prescribed and paced learning | ..with tools for exploring a networked variety of content, experimenting with that content, and discovering, concluding, and constructing knowledge — self-invented learning |
| Assessment | Measuring what has been learned. | Measuring what the learner can do with what has been learned. |
One of the problems that I struggled with, as I was writing and ordering these qualities was that I wanted to put assessment, for the student, at the top of the list — and assessment, for the learner, at the bottom. For the student, assessment is king, in very much the same way that quality control is such a critical part of the manufacturing processes. But assessment, for learners, is much less obvious, and at the same time, it is much more integral to the learning. Assessment for classrooms of learners is the enormous amounts of qualitative data that is collected by the teacher (and other students) on a minute-by-minute bases.
Assessment is also, and this is what I find most interesting, not a "right" or a "wrong" — a check (?) or an X. It is a simple self-asked question, "Did that work?"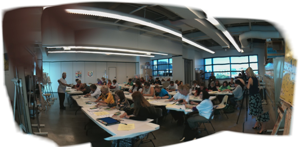 I've also been having fun with a couple of iPhone apps that I downloaded during my three-hour layover in Dallas the other day. With "360Panorama" a can basically use my iPhone like a paint brush, swiping it across and around the image that I want to photograph, unlimited by a single framing of the camera. Fun!
[Click to enlarge the images]
I enjoyed working with Art teachers yesterday from across Iowa as well as a smattering of folks from Nebraska and South Dakota. I did the keynote described in my previous blog post and also a session on personal learning networks, which I will be repeating this morning. When my breakout was over, at 4:00, I was talking to a couple of teachers and taking my time disconnecting my computer, when a woman came up and very politely slide here MacBook Pro next to mine. It hadn't occurred to me that the next presenter would be needing the projector and speakers. This was an Art teachers' conference after all. Shame on me!
I disconnected and slid my computer and adapters over to the far side of the table so that I could pack them up as she continued to expertly set up her Mac and a colleague arranged various matted art works on other tables — the sort of thing I was actually expecting. The presenter was Ronda Sternhagen and her session was entitled Art and the Evolution of Mass Media.
I had scanned the program the night before selecting session that I might attend, and knew that there was one just after mine that interested me and that it had something to do with mass media — and although I was quite tired by then and had every intention abandoning that plan and heading back to my room to resting before a long walk around Sioux City, I chose to stay and rest in the back of that presentation room.
Sternhagen introduced her topic as the focus of her masters thesis, which she held up fairly close to her heart. It had been an ongoing theme in her family where she got her children in the habit of pointing out major works of art that appeared in the mass media, (magazines, TV commercials, etc.) and try to explain why those works had been selected.
This approach to art instruction evolved into a course, which she described. The process that emerged had students, among other things, select major works of art and then photoshop themselves into the works. They also looked at how some art work was used to promote social issues, American Gothic being a favorite. This approach had such and impact on some of the other teachers and on the principal, that she will be team-teaching with one of the social studies teachers this year, finding ways to integrate works of art in to history and other social studies.
I was blown away by the presentation, which is saying a lot. I got a lot of take-away ideas from it. But I also walked out with two take-beyonds — which are different from take-aways, because they are ideas that I heard, that the presenter didn't actually say (at lease I don't remember here saying them).
Sternhagen, as she described these engaging activities and told stories about how the student responded, kept concluding that these techniques were great ways to help her teach art. What I heard was that her students were learning great ideas from history by working the art. When students take a specific work of art, and then photoshop it to illustrate some social (or scientific or mathematical) issue, then this production of media campaign becomes an avenue for exploring deeper curriculum issues.
The other take beyond was this idea of her team teaching with a social studies teacher. Social issues are easy. Might she team teach math, by integrating works of art into math instruction, or science, or literature, or literacy? Might she not become the school's art integrationist? Would that be of benefit the entire school? My answer? Heck yea! She'd be a huge boost to the entire school. She might even be of more benefit than a tech integrationist.
But! Why not a literature integrationist? Or a literacy integrationis? ..or a math integrationist?
What I can't shake is that this all seems to be pointing to a radically different arrangment of professional staff in our schools, and a different model for how teachers work together — a model that represents an antithesis of how teaching and learning is arranged in traditional schooling?
What do you think? And if you agree, what might that model look like?