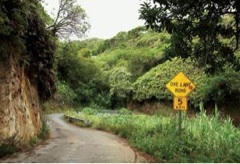 I found this photo on the Internet. I was to scared to stop and take a picture.
I do not believe I have ever, EVER been as frightened as I was yesterday driving between Kahului and Kapalua on the Kahelili Highway. It was mostly one lane, mostly on the side of the mountain and mostly unmaintained – no guard rails. There were yield signs all along the road, but no intersections.
When you encountered traffic, and could find room to let them pass, the wave you got from the driver was that of sweat-on-the-brow relief, especially from folks who appeared to live in the area. What surprised me were the venders tucked back in the hollows, in brightly painted old panel trucks, selling fresh vegetables, fruit and probably industrial grade sedatives.
I got about a quarter of the way to Kapalua, where the rational side of my brain yelled, "Turn back!" But the terrified, knuckles clawing at the lava rock walls said, "Hell No! I'm not going through that again, no matter how far I have left to go." Fortunately, about a third of the way there, it turned back to two lane.
Now that I've read up on the road, I count my self partly lucky and mostly stupid!
If you've ever wanted to get a true idea of how much the human can't live without conflict, watch this video. Although most of the names can't actually be made out, this video will truly give you a good idea of when and where battles took place throughout history. It's nice that there are a few scattered seconds where there doesn't seem to be a single blip on the map, but still disturbing how few of these moments of peace there have been.

If you've never seen a Vihart video, you're truly missing out. She has a way of tackling these interesting math concepts in a way that is completely entertaining and compelling. Well here she does it again while explaining a math concept that I had never heard of, which is that .999.. (repeating) has the same value as 1. If I had just heard someone say this without seeing this video I would have a hard time believing them, but just a minute in to the video you will be a believer as well. Check it out.

We've known the Moon as it is currently for our entire lives. That's what the Moon is to us, the speckled, shady rock in the sky. It's interesting to think, though, that it hasn't always been that way. This video gives us a very interesting representation of how Moon turned from a smooth sphere in to the scarred mess we know and love today. It's very amazing that they are able to approximate the ages of the craters and which ones were part of the same bombardment.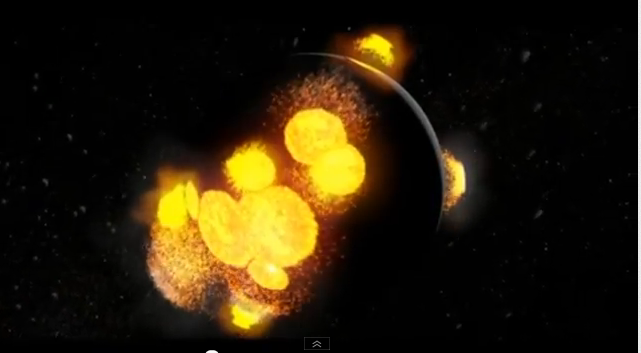 When one thinks of Ireland, one often thinks of drinking, dancing, and green little men. But, in fact, the Irish have invented many major things that changed the world. Ten of them are outlined in this infographic. Some of the ones that may involve  a great deal of discussion include the submarine, color photographic, the tank, and splitting the atom.
Every country and culture have invented things to help their daily lives, some say beginning with fire. While our imaginations cannot fathom what will come next, inventions are by no means finished. Challenge your students to imagine life without some of these inventions. Do research on them, and see if someone else was working on something similar, and see the differences. Would the differences have made a greater impact? What would our lives be like without color photography? How would World War 2 have been different without the tank?
Challenge your students to invent something new. Have them think about their daily lives. What would be the best way to improve their lives? Have your students do as much research as possible to write down as many logistics as possible. Who knows, they may end up being able to create it and impact the next generation.
Blog: http://www.goireland.com/craic/10-irish-inventions.htm
Citation Machine on iPad
I've been working hard, over the past few months, working on Citation Machine. I hope that the changes haven't been too obvious. The most striking changes have involved the operation of the help (<- help) buttons to the right of most form elements. You must now clicking them and when clicked, the fold-down messages should run much more smoothly. I've taking the mouse-over functions out, because I'm sure that the jumpiness caused pop-up messages reacting to mere mouse-overs was irritating. It irritated me.
For new features, I have added an iPad version. If you access Citation Machine with an iPad, it automatically switches over to a different version (http://citationmachine.net/iPad) that has a more mobile type of look and feel. The percentage of hits from mobile devices is still quite low, but with so many schools purchasing iPads for students, I suspect that more will be creating citations from their tablets. We'll see.
I would like to add that I had to teach myself a lot in order to implement these changes, involving some deep researching of my own. I am reminded every day that to function in this day and time, we must all be master learners.
This is truly the next step for air travel. They've figured out a way to massively cool the air going in to a jet engine so that the engine doesn't have to account for any overheating. This means they've basically taken the leash off of what jet engines are capable of and given them their true potential. Which all adds up to a quick trip around the world and the possibility of easy atmosphere to space transition.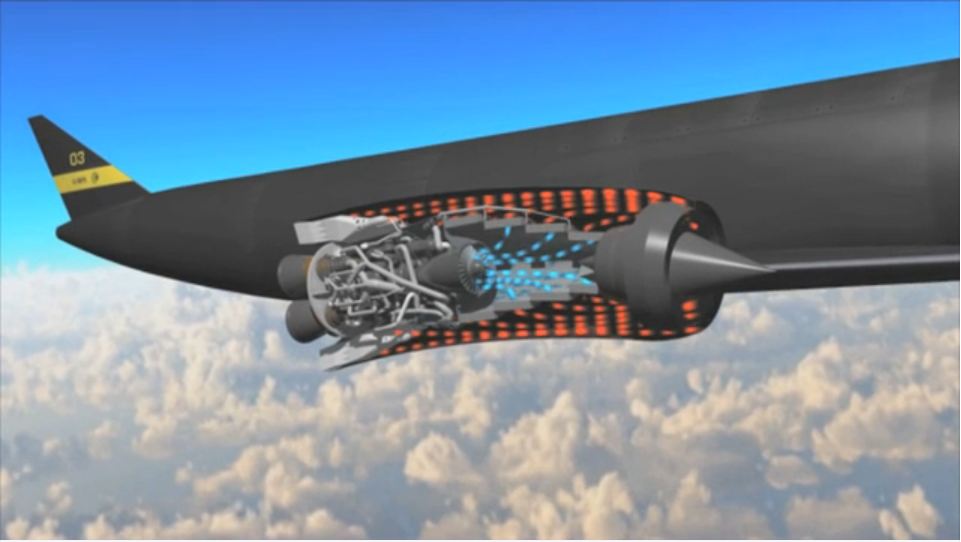 Here's a funny little clip from a TED talk. Apparently an English pop singer made a comment in one of her songs about the edge of the universe, was corrected by a scientist, and proceeded to make a funny and accurate re-cut of her song to make herself feel better about it. Very cool.

This is a slightly different twist on yesterday's blog post.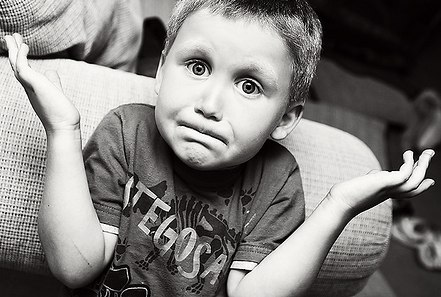 I Dunno, (cc) photo by Marinda Fowler
Yesterday, I was listening to Steve Hargadon's chat with education writer Audry Watters, a weekly podcast conversation on what Watters' has been writing about, recent news stories related to education and the various conferences they have recently attended and worked. I'll put a plug here for Steve's upcoming Hack Your Education tour (the blog entry) to cities across the U.S. I'm hoping to make it to Philly or Washington.
Their (nearly) weekly podcast conversation is an excellent way for me to keep up with happenings and from an angle that I often learn something new from. Hargadon and Watters' takes on things suit my 60s "question authority" sentimentality and the passion I have for the toolbox that computers have become for me.
They both mentioned something yesterday (or during Friday's recording) that I immediately identified with –– but have since turned around in my head. Recently interviewing Education Week's founder and former editor, Ron Wolk, Steve asked if any of the major political candidates were speaking substantively about education. After a moment, Wolk replied, "No!" –– and Steve and Audrey agreed that the script on education was pretty much the same across the parties: accountability, global competition and achievement (as measured by high-stakes testing).
But I got to thinking, "Should we expect to hear substantively conversations about education from political candidates." They're not educators. They do not hold education degrees, earned from schools of education. They do not hold postbaccalaureate degrees of education specialty like half of the teachers in the United States (49.5% in 2007-2008). ((U.S. Department of Education, National Center for Education Statistics. (2012). The condition of education 2012: Characteristics of full-time teachers. Retrieved from website: http://nces.ed.gov/programs/coe/pdf/coe_tsp.pdf))
It's a huge part of our problem today, that education in America has been captured and held political hostage by AMATEURS, whose message on the subject has more to do with the rhetoric that will earn them votes than deep and risk-taking conversations about the nation's problems. What's worse is that part of their message seeks to demonize the very professionals whose leadership we so desperately need. We have lost confidence in ourselves as educators and sometimes even bought into the global education reform movement's (GERM) spittle –– with exceptions (Chicago).
It would make me happy to hear a candidate say,
It's clear that the institution of education in this country is not working for our children and their future. Even where performance is high, are we merely doing a better job of teaching children to take tests.

I don't know what the answer is. It is not my expertise. Formal education, in this time, is perhaps one of the most complex endeavors that a sophisticated society engages in, and it will take foreword thinking professionals to reinvent the institution.

I promise, if elected president (to Congress, the Senate, etc.) to assemble and consult the best and most progressive minds from the profession, to promote, legislate, and pass the best of their ideas, no matter how untraditional, and do all that I personally can do to make every school a point of pride for every community –– not because of the test scores, but because of the quality and creativity of the work produced and shared by its learners and graduates.
Here is a very interesting video regarding Mars and its past. We've known Mars as it is our entire lives so it's hard to believe that it was once a lush, attractive planet like Earth, but the truth is it very well could have been. This video describes a theory on the process that led Mars to its current state.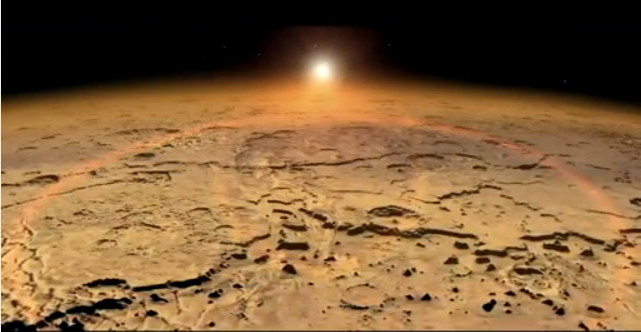 keep looking »