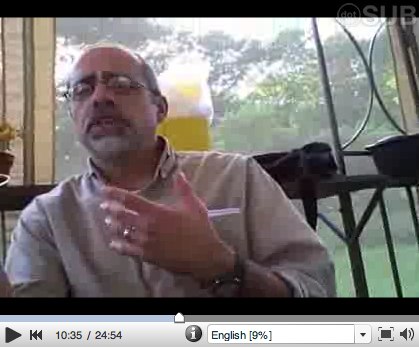 The three of them, each hold a Flip Video camera, recording each other in a casual conversation.
I'm finally watching Alice Barr (High School Technology Integrationist), Cheryl Oakes (K-12 Collaborative content coach), and Bob Sprankle's (Wells School District Integrationis) keynote… "How Can I Become Part of this ReadWriteWeb Revolution?" (video)  I was totally impressed with the opening, asking, "They're teachers!  How did they do that?"  Then it occured to me.  They were using Animoto.  Excellent, I'm reminded of the very interesting act of making a commercial for learning.
Then I'm even more impressed with their technique.  Basically, the three of them, all Maine'rs and distinguished (shall we say, "famous") educators, are holding Flips up to each other and videoing each other as they talk.  They're having a conversation, and collecting it, three-way fashion, where, I assume, they edited it together afterward.  This is so powerful, and so easy to do.  I'm still mystified that in all the tech stores I visited in Hong Kong and Shanghai, I couldn't find a single Flip.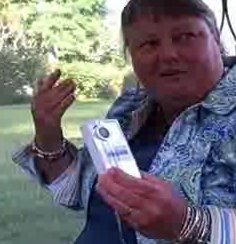 They talk about the 21st century Literacies, which now include media literacy, communication, Collaboration, innovation, information literacy, digital citizenship, ethics, civics, these are new information literacies.  Of course, in a panel discussion I'll be involved in at Friday's TechForum in Palasaides, NY, David Jakes, our moderator, will be asking if there are, indeed, new literacies.  What do you think?
Alice also talks about creativity (my preference is inventiveness), invoking Thomas Friedman.
"So how do you do that, when you're stuck in a classroom…?" Bob asks.
Their vision is, "Don't do it alone!"  Find a Cheers!  They are actually doing the keynote in an out door cafe.
I like Cheryl's quest to make the classroom like an ongoing homecoming.  On top of some many things that means, it attracts the involvement of the community — because the community has been there.  We've all been there, in the classroom, and we remember — and we can be inspired to be a part of the "revolution," as they call it.
Powered by ScribeFire.