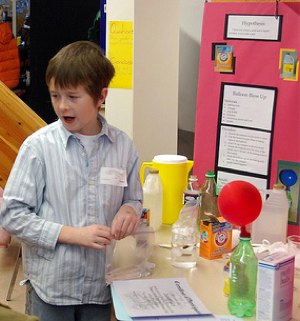 Look what we did in school today
(cc) nordicshutter
It has been a while since I've written, though it's not for lack of anything to say. I've been re-strategizing some of the functions of Citation Machine for the approaching peak usage that comes as the semester hastens forward. Most of my strategies have been abandoned, but some may be fruitful. We'll see.
Nice to have digital grease under my fingernails again 😉
Last week, I ran (via Skype) an unconference session for a PadCamp in Long Island, NY. It was one of those events I'd love to have been there for, where just the right people are having just the right conversations — and that pretty much characterizes my unconference session on the future of the textbook.
There were lots of progressive ideas that resonated loudly in that room. However, I kept wondering how these ideas might resonate in school board chambers or among elected legislators? I kept asking, "What's the story we need to be telling?"
Of course, that was the wrong question, because that simply got more high-minded ideas percolating. What I should have asked was, "Who should tell these stories?"
I keep coming back to the kids.
A principal of a special project school of kindergardeners described some of the fabulous things going on there and I asked, "What do those kids say at dinner, when their parents ask, 'So what did you do in school today?'"
The initial answer was, "Oh, nothing!"
But then they corrected themselves realizing that we were talking about kindergardeners. These young children are excited about school — and their parents are excited about school. So might we ever expect middle school or high school students to talk excitedly about what happened in school today?
I suspect that the answer to that question, with notable exceptions, is, "No!"
But can we help parents to instigate those conversations, to break through their children's adolescent cool, and get them to talk about learning experiences that defy boundaries, generate curiosity, and where innovation and creativity are common and not the exception.
I wonder how a school or classroom might start that dinner table conversation by sharing everyday glimpses of teachers and learners exploring, experimenting, discovering, and sharing passionate and inventive learning.
What do you think?