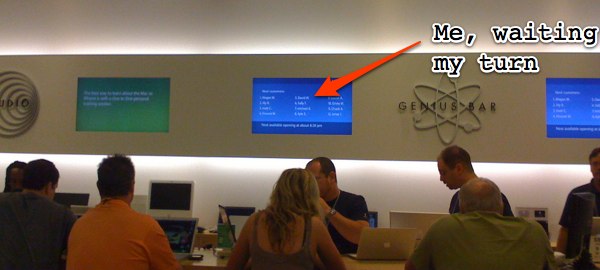 I'm sitting at the Apple store, the day after a Steve Jobs announcement and it's packed, and the new MacBooks aren't even here. Martin's MacBook Pro crashed yesterday, flashing question mark imposed over a rather empty looking folder. Seems like the last time I was here waiting my turn, so sort of new iPhone had just been introduced, and folks were busy.
I'm number 3 now.
I was just informed that the new MacBooks are here but not on the floor. A very excited young woman beside me just bought one. When are these things going to be as sleek and feature tempting as they can possibly be.
I'm number 2 now.
Sure doesn't look like there's a recession on the horizon here.
Powered by ScribeFire.