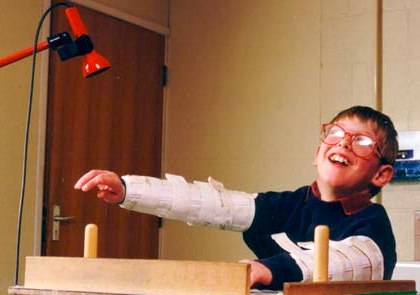 Still at the music conference.  Jim Frankel is demo'ing and playing videos of a number of new music technologies.  I'm loving it!
But he just showed us a video of SoundBeam.  It's currently only available in the UK, but you basically aim two ultrasonic sensors at a person, and their motions make music.  What blew my mind was when he showed a severely handicapped boy, making music by swaying around.
I would be hard for me to remember seeing anyone with that much joy!