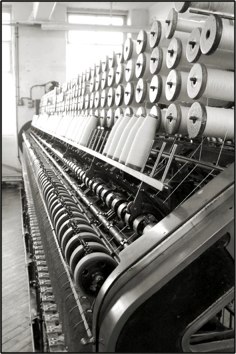 ...without the creative arts, it's just machinery!
I'm speaking at the Pennsylvania Music Educators' Association annual conference today.  Actually, I'm at the front table now, waiting for people to start filing in.  The high point, though, will be
Jim Frankel
, of SoundTree, who will show some really cool music tech.  He just showed me a
Korg Kaossilator
.  Basically, its a flat surface, where you set the scale you want and then just start touching and dragging your finger across the surface to make tones and rythms.  You can even record parts, and then play on top of those, record, and keep playing.  An orchestra at your finger tips, and you can do it on the plane.  I gotta get me one of those.
As you can imagine, I've been struggling with this presentation.  They want literacy and today's kids, but I want to take another stab at describing a balance between STEM (science, technology, engineering, and math) and the creative arts.  I've beat this drum before here, but I think that the language for describing this compellingly is still out there.
I finished up the presentation yesterday, all except for the final slide.  I tried making STEM AND MAD (music, art, & drama) into a meaningful anogram, but the best I could come up with was DAMNED ANT.  No good!
Finally, this morning, I settled on:
STEM without the creative arts, is just machinery!

..because the creative arts are the language of the 21st Century.
How would you close it?  Where is the balance?