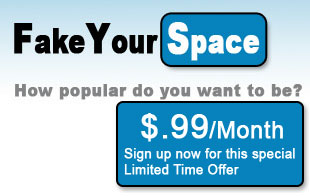 Baris Karadogan, on Monday, wrote about new opportunities to become someone else. In his AlwaysOn piece, he writes…
(Payperpost.com) offers bloggers cash from advertisers if they write on the topic of interest for the advertiser. It's a really cool idea and the company calls itself rightfully the "Consumer Generated Advertising Network". For example here is what one advertiser will pay you $10 for:
"We want you to make a short video asking Megaglobe to hurry up and launch their search engine Megaglobe.com .

We want you to have fun and to create any scenario that you can think of. The video must be at least 1 minute.

Once the video is done, please post it on Youtube. "
This really strikes a nerve with me because if it works soon everybody will be putting themselves in ads saying things for money that they don't believe. But that's what ads are after all.
Does this bother you? Is this what ads are for? Do all of our students know that this is what ads are for? What if we asked students to create TV, radio, or print ads for a product, and then ask the class (or other classes on line) to rate the ads based on their likelihood that they would buy the product. Might they then have a better understand of what ads are for?
Baris then goes on to say that he would take the money he made on payperpost.com to FakeYourSpace.com, where you can pay to create a MySpace style site, pick what you want to look like, pick your cool new friends, pay them to post clever comments and engage in the rad'est conversations — being somebody else.
This,
I think,
is weird!