I saw McGonigal's keynote last night, through the din of subdued Bogger Cafe murmurings. It was a fun presentation with lots of useful information, especially the statistics. But I was certain that the last time I saw her, McGonigal had a British accent. I'm old. Forgive me.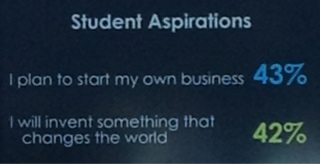 One set of numbers that I thought were especially telling described student aspirations — that 43% of students want to start their own business and 42% plan to invent something that changes the world. Is it the job of formal education to support our children in these aspirations, or indoctrinate them with the harsh reality that they will work for someone else, follow instructions and fit in. I suspect that a lot of the products in the exhibit are designed for the latter.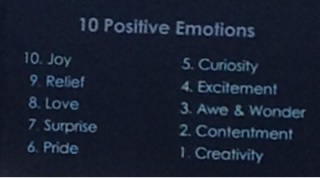 Another compelling part of the presentation was a listing of the 10 positive emotions that result from playing games. Although I am certain that there were many educators in the audience who needed to see that video games are not, necessarily, the root of all evi — I watched the keynote, wondering if Jane McGonigal was speaking to group of game designers, is this the presentation she would be giving? How playing games affects children is useful. But what would truly help me is understanding the mechanisms that evoke those emotions. How do games do it — and how might formal learning experiences pull those same triggers.
Of course, what was most fun was the MMTW, that is Massively Multiplayer Thumb Wrestling. I won't tell you how I did, but it might be my next book.