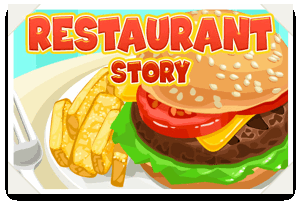 I'd thought about this early this summer while my daughter was in the hospital. In amongst catching up with a back-log of professional reading, building out and refining her personal learning network, fleshing out lesson ideas, and concept mapping her teaching strategies – and getting well – she ran a restaurant. It was on her iPad, periodically beckoning her reading or browsing because it was time to open up the store, put the soup on, come up with discounts, and post signage, all to enjoy a successful mock revenue generating establishment, Restaurant Story.
I was imagining a similar style of game, but with a different focus — all brought back to mind when school administration guru, Scott McLeod posted a question on his blog, "How would you Revise Principal Preparation?" At present, he has 33 comments that are well worth the time reading, including some rather outlandish ideas from me.
But the game idea came back, a CMS style video game that challenges you to build out and maintain a school. You might start with a one room school house, adding on as you earn credit — adding a library, gym, laboratories, wings of classrooms, etc. The player would also manage a budget, allocate funds, add courses, and hire staff.
The goal of this game IS NOT generating the best test scores. No! No!
The goal of your school is to graduate the next Winton Marsellas, a team of biologists who cure cancer, the next Kurt Vontegut or the staff of an award winning trend-zine.
Would a game like this, that might become popular, serve to change the conversation about schooling?  I'm just dreaming!