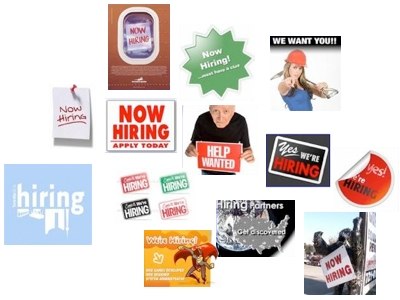 Do our schools help students learn to "stand out?"
Amid layoffs, pay cuts and hiring freezes, an increasing number of employers in the Triangle are doing something almost unheard of for much of this year: They're hiring.

This was the opening line for an article that appeared in yesterday's Raleigh News & Observer, by staff writer, Alan Wolf — and it makes sense. Employers practically got their pick… Among those adding dozens or hundreds of employees are Allscripts-Misys, Bayer CropScience, ChannelAdvisor, Cree, Deutsche Bank,Elster, EMC, Novartis, Talecris and Time Warner Cable and the reasons are both surprising and obvious.

Surprising is the fact that some business is actually doing well, dispite the recession. Others, however, are investing in the future, taking advantage of a larger bank of potential employees, and shopping for the the best in their fields — shopping for those who "stand out."
"It's great to be one of the few fishermen in the sea," said Brad Brinegar, CEO of Durham ad agency McKinney, which is hiring about 70 employees after winning a major new contract.
It makes me wonder how much we encourage, enable, and empower our students to stand out in line and how much we encourage, enable, and empower them to fall in line.
Wolf shares a number of tips to job seekers that he collected from his research — tips that bear some attention by us as we prepare the next generations of citizens, who will be searching for and inventing ways to be of service and value. His tips include:
Find a Friend
It has never been more important to network and make contacts at employers you're interested in, ideally long before you're actually hunting for a job.

Many employers give workers bonuses if they refer a friend who sticks around for a certain amount of time. ChannelAdvisor, which continues to hire at its Research Triangle Park headquarters, pays its workers a $1,500 referral fee.
Embrace Social Networking
More employers are using sites such as Facebook, LinkedIn and Twitter to recruit and research applicants and to build networks of potential candidates.

Make sure your profile puts your experience and skills in the best possible light. And recognize that your network of contacts extends to even more people, who can make or break your job search. Don't be rude or annoying online.
Make the Most of Your Time Off
..it's not a sin to have employment gaps on your résumé. But employers will want to know what you've been doing since you left your last job.

Volunteering is a great way to meet people and bolster your résumé. Taking classes or additional training is another productive way to show that you're improving your skills.
Don't be Shy (be willing to work for it — and show it…)

When Deutsche Bank announced in August that it plans to open a technology center in Cary and hire more than 300 people, the executive in charge of hiring started getting phone calls and résumés within hours – even though his name wasn't part of the announcement.

"It would have taken a little bit of diligence to figure out that quickly that I was the right person to contact," said John Eagleson, chief operating officer of group technology and operations. (( Wolf, Alan M. "There are some jobs; here's how to get one." Raleigh News & Observer 29 Nov 2009: n. pag. Web. 30 Nov 2009. <http://www.newsobserver.com/business/economy/story/213782.html>. ))
The recession will be over and the pickings will grow slim. But in a time of rapid change, we're all going to be constantly retooling and looking for the stand-outs who will help us do it well.
Powered by ScribeFire.