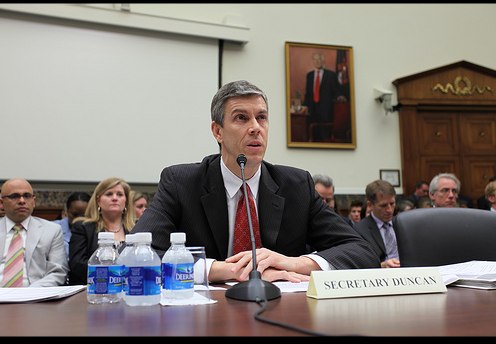 Education Secretary Arne Duncan testifying before the House of Representatives Committee on Education and Labor
Some how, the outreach folks with the House Committee on Education & Labor have found me and have been forwarding information related to the issues they are considering.  Yesterday, they sent the following web links related to Secretary Duncan's testimony before the committee.  I have only watched Chairman Honorable George Miller's opening remarks, but plan to sneak in as much of the rest today and tomorrow.  Well, that and finish preparing for tomorrow morning's virtual keynote for the Webheads.
Powered by ScribeFire.