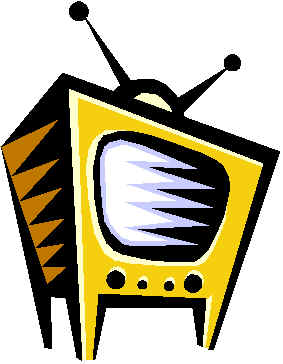 I thought I was going to get through the entire day with nothing to talk about. I could say a lot about programming, but that would be really boring. Saving myself from interminable tedium, I took a break and thumbed through my latest print issue of WIRED. Quickly reading through an article about the future (like, a few months) of television, I ran across some interesting statistics.
Do you remember, a few years back, when people were reporting about how much time kids spend watching TV and what a shame that was? One set I ran across in a quick search comes from an article by Gentile and Walsh, in Applied Development Psychology. They reported (2002) that American children, ages 2-17, watched TV an average of 24 hours per week (that's 3.5 hours a day). The article in WIRED comes at our television environment from a different direction, stating that
A household with 300 cable or satellite channels has access to 7,000 hours of programming a day…(That's 49,000 hours a week)
I got to thinking about these two statistics, and started wondering which is more significant to our efforts in preparing children for their future. Which has more baring on what and how we teach our children?
Comments?
Gentile, D.A., Walsh, D. A. (2002, January 28). A normative study of family media habits. Applied Developmental Psychology, 23, 157-178.
McHugh, Josh. "The Super Network." WIRED Magazine September 2005: 107-109.