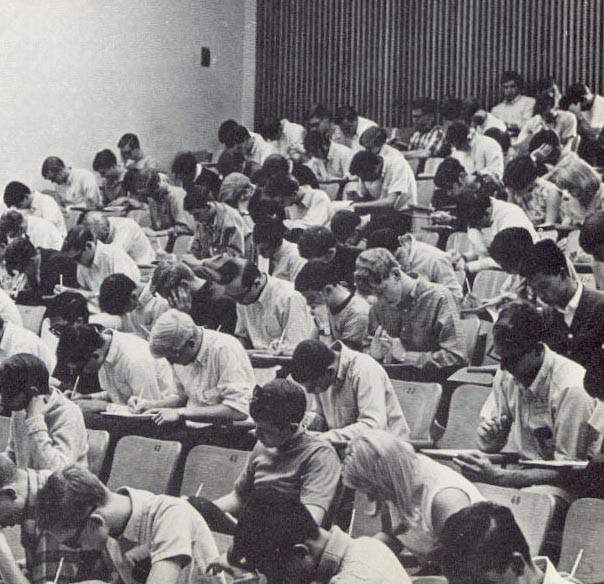 I received an e-mail yesterday from an educator in Charlotte, NC, where I spoke to district principals this summer (the stockcar theme was great fun). I thought that I would pose my response as a blog entry and invite others to chime in.
(obligatory kindnesses) …You were the first person I thought of when I was faced with an enormous task. Our school may have the opportunity to build a new technology/science/media building. I have been asked to come up with rooms that would support current and future technology. My question to you is, what would your "Dream" classroom look like?? Smartboards, elph camera's, SmartTV's, mounted projectors??? I just don't know where to begin!~!
You can imagine that this is candy to me. First of all, as you might have attended one of my presentations, my focus is on the information, not on the technology. This means that your students must have access to a broad range of networked digital information, both personally, and as a group. You too, must have this access. You both must have the ability to share with the rest of the class (not to mention the world) this information, and derivatives of the information produced by you or the students. You must be able to also collect analog information from the "real" world and digitize it for use with digital processing and display tools. It's about access, using, and communicating information in an increasingly networked and digital world.
With all that said, you might check out the New Century School House project, where teachers have been describing their ideal classrooms for years.
Anyway, here is my technology shopping list for a single classroom:
permanently mounted projector and interactive display board. (you might consider wireless projectors, but I do not know much about them).
Notebook computer for each student and one for the teacher. At some point these will be TabletPCs, but I'm not sure if they have evolved enough yet
Electrical outlets such that all students can have powered notebook computers at their desks
Reliable hi-speed, wireless access to the school's network and the Internet. Internet access should employ filters that can be circumvented by the teacher
A box of low-end still digital cameras, one for every two students
One high-end (5 Megapixel) still digital camera
A flatbed scanner
Two digital video cameras
Three mid-level microphones compatible with the student and teacher notebooks
Class management software (Blackboard, WebCT, Moodle)
Logically organized network storage for student work that is accessible from outside the classroom
Software facility for class publishing (blogware, podcasting, web publishing)
Full range of productivity software (word processor, spreadsheet, presentation, image editing, video and audio production
Additions? or Comments?