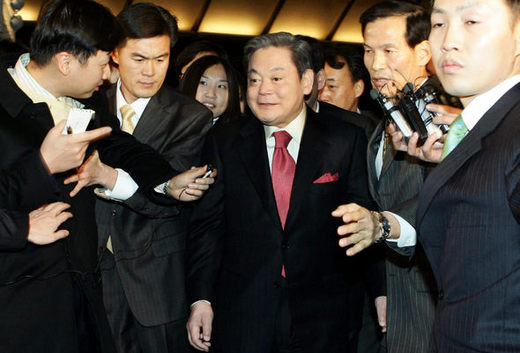 Yesterday, Samsung Electronics Group Chairman, Lee Kun-hee had some things to say about education after the Hoam Awards for excellence in the arts, service, and science and technology. Increasingly feeling the economic threat of being "sandwiched" between Japan and China, he said to reporters,
"It is increasingly getting more serious. Education matters. We should produce geniuses by properly educating the gifted."
Later in the interview he said,
"One genius feeds 100,000 persons,"
One reporter asked the electronics giant's head about domestic education. He said,
"it is too uniform. We should educate children according to the needs of the 21st century. [In education], Korea should model itself after advanced countries,"
I'm not exactly sure what he means by this. What do you think?
---
"Samsung Head Stresses Need for Korean Educational Reform."
The Hankyoreh
2 Jun 2007 2 Jun 2007 <http://english.hani.co.kr/arti/english_edition/e_business/213469.html>.