Every once in a while, I go back, in my head, to earlier times, and I try to think forward.  Maybe we all do this.  Maybe it's the years I spent as a history teacher.  But I try to put myself in my earlier head and rethink what I might have thought back then.
This morning, I was reminded of all the times that I looked forward at the future, amazed at what was to come, especially with regard to information and communication technologies (ICT).  It's pretty easy for me to imagine what I must have thought might follow my first TRS-80s, Vic-20, my first Mac (Macintosh plus).  The thing is that I actually had a pretty good sense of where this was going, as did many people.  Yet, it seemed far more distant than it actually turned out to be.
I saw it again, this morning when I ran across this HP commercial for their Touchsmart PC.  Here's another one.  What I realize now, is that what we're seeing today, and even what we're imagining today — well, it's just not the same future we use to know.  The future will be happening long "LONG" before your first graders graduate in 2020.
Will they be learning on one of these..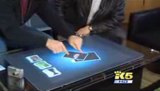 ..before the graduate.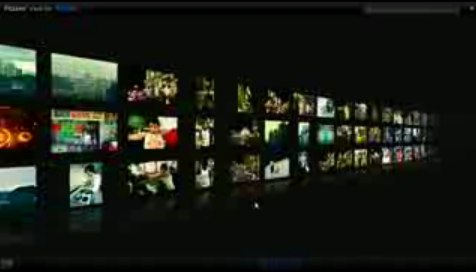 I almost guarantee it!
Interestingly, I ran across this video, while scratching through the new features in PicLens, a 3D image browser.  See a video demo here.
Of course…
"Anything I can do with my finger, I can still do with my mouse!" — conference booth representative