One of the challenges of writing a history of educational technology is that so much of it happened before the Internet. I have been surprised and disappointed at how much of it, that I barely remember, has never been reported on the now ubiquitous World Wide Web.
As a result, I've had to be resourceful in my research, and one of the tools that I've found myself going to again and again is Google's Ngram viewer.  Here's the situation.  I'm writing about happenings just after I left the NC Department of Public Instruction and discovering that my future is going to be in training and presenting, instead of Web design and development.  I believe that it was during this time when the term "Integrate technology' was being adopted by ed tech advocates.  But I'm not sure.  How do I determine, on a timeline, the growing use and abuse of the term.
Click to Enlarge
Enter Ngram Viewer.  The default terms are Albert Einstein, Sherlock Holmes and Frankenstein.  The viewer presents a line chart, illustrating the number of Google digitized books that mention the term by year, from 1500 to 2008.  The default shows the gradual growth of Frankenstein from just after the publishing of Mary Shelley's book (1818), and then a more rapid rise of Sherlock Holmes starting in the final years of the 19th century.  Occurrences of Albert Einstein started in the second quarter of the 20th century and then Frankenstein, again, overtakes and surges well above, starting in the 1960s – possibly as a result of television's re-running of Frankenstein movies released in the 1930s and '40s.
Entering the term, "integrate technology into the classroom," into Ngram Viewer, I learn that, although the term started to appear in the late 1980s, its popular use started to rise in the mid-1990s, as we left the growing number of education technology conferences with our new mantra, "Integrate Technology! Integrate Technology!  Integrate Technology!"
Ommmmmm!
One of the nice things about writing again, is that it doesn't require a huge monitor.  Therefore, I am not chained to my upstairs office.  I can do it virtually anywhere.  :-)
In our 35 years of marriage, there have been only a few instances when my wife realized what a cleaver fellow I am – maybe three. I think one occurred yesterday.
As you may be aware, I am winding down my career as an educator.  My wife, concerned about identity security, has spent parts of the last couple of days looking for my social security number included in two large file cabinets of documents from 19 years of clients and jobs.  She commented, as we were walking up to North Hills yesterday, that I had accomplished a lot in my years as an independent and been part of some pretty exciting developments in education and technology.
Then she said, "You should write a book about all of this."  
My reply was simple, the same that I've said to colleagues who have recently asked, "So now that you're not traveling so much, are you going to write a new book?"
"No!"
"I'm through!  I'm tired!  ..and writing is really hard work for me…"
Yet, this morning, as I woke and lay in bed, my mind was going like it hasn't in many months, seeming to have realized that in some deep and evil corner of my brain, the decision has been made.  I had an outline written out by 8:30 this morning – for a new book about the history of educational technology.
I really can't believe that I'm Doing this Again!
A couple of weeks ago, I delivered several presentations to a school district in the mid-west, one of the numerous August back-to-school gigs I'm doing fewer of each year. It was a rewarding day, more so than many. Keeping the attention of hundreds of teachers, just back from vacation, catching up with friends, weighing in the politics of new leadership, and desperately needing to be in their classrooms makes this a pretty tough gig. Not so on this day.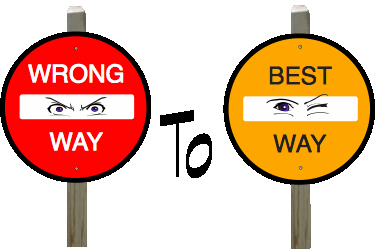 After a presentations about expanding our notions of literacy, a teacher came up asking, "But what's to be done about students accessing all the information on the Internet that is simply not true."
I reminded him that I had just made the point that it isn't just the Internet we need to be worried about. Then I gave him one of my usual responses,
If I was still teaching history, and my students turned in a paper, they would be waiting for the challenge. It happens every time. It's part of the ongoing classroom conversation.
Placing a student's paper on his desk and pointing to one paragraph, I ask, "How do you know that's true?" If the student can't answer the question, he's going to lose points. Even if the paragraph is true, he's going to lose points. My students would be responsible for their information's appropriateness and the evidence that supports its appropriateness.
I wonder now if this response makes sense only to me, a figment of a private fantasy. So I thought I'd spend some bits trying to unpack this approach into something that better distinguishes a "new way" from an "old way."
The difference is in what we call attention to. Our tendency, as teachers, is to address the problem by focusing on the mistakes, red-penning what's not accurate, not reliable, not valid, doesn't make sense. It's logical because whats not true is a fundamental problem to education. We work to keep wrong information out of our textbooks, whiteboards, libraries and lectures. We foster a learning environment where we can all take comfort in the assumption that the information is "true."
Our position, as teachers, is based on this assumption.
For the problems caused by the Internet, we create checklists to identify the breakage in information.
[ ] Is the author's name included in the page & can he be contacted?
[ ] Are the author's qualifications available?
[ ] Is the publisher an educational institution or other reputable organization?
[ ] Is the information fact or opinion? Is there bias?
[ ] Is the URL domain among the trusted (edu, gov, org)?
If you can check all of the above, then you can use the information.
We teach research and writing as a practice in avoiding problems,
..but not as a practice in solving them.
If we teach our learners to research and communicate in order to solve a problem, then we entirely change the approach. We assess their work through conversations about the "best way" rather than the "wrong way," and learners become active defenders rather than passive accepters of judgement. The classroom conversation changes. Students become more active, empowered and invested. They become stakeholders in their learning, and ultimately, responsible to an authentic context/audience.
They own what they write, present or make, because they did the work and defended it. They're accountable.
They own the learning.
It's one of those ideas that has occurred to me during those moments when a perfect example presents itself, but then loses itself in the stack of other ideas of similar birth and death. But here, at the beginning of the school year (at least in the Northern Hemisphere), it seems like a good time to suggest Blog Worthy Topics. I'm thinking specifically of learner blogs, classrooms where both teacher-learner and student-learner are blogging, and sometimes looking for topics for writing, sharing, and engaging about.
So I want to suggest a Twitter hash tag, #bwtopic. I just did a search of bwtopic in Twitter and it appears to be a unique string.. So, as you encounter a newspaper or magazine article, blog post, speech, YouTube or TED video, or whatever, that seems like an appetizing topic for learners to explore and build on, then Tweet it with the hash tag #bwtopic.
We can follow the suggestions via RSS. Here is the feed (Atom) for a Twitter search for #bwtopic.
http://search.twitter.com/search.atom?q=bwtopic
I'll be posting this feed on the Class Blogmeister Ning network, so that teachers there will have ready access to the latest topics.
Powered by ScribeFire.
I crave routine.  For the past week and a half, I have started my morning with a bowl of Cream of Wheat (It's better than grits) followed by a mile walk to the local Starbucks, a bag (above) over my shoulder.  Unpacked, I have my mobile office — Acer Netbook with Ubuntu waiting for login, a wireless mouse, and a mug of Cafè Americano.  I'm writing a new book about network professional development — how learning is like gardening
Tim Holt recently wrote an interesting entry (Do I Trust the System Enough) in his blog, Intended Consequences.  In it, Tim describes his plans to write a book for administrators about a particular type of professional development.  He is planning to follow my example of self-publishing the book, hopeful that "..enough people purchase it so that (he) can put (his) kids through college."  My experience with self-publishing has been almost entirely positive and fruitful.  I'll never make a living at it, and I'm still working on my son's tuition, but writing for yourself is a true pleasure.
His central question, however, is an interesting one — a "test of faith."
I talk a lot about collaborative work. I talk a lot about sharing. I talk a lot about using professional networks to enhance learning and your professional work. So here is a perfect example of something that I can put "out there" for my PLN to critique, add to, subtract from, tell me I am full of it, or give me a pat on the back. I want folks to work with me through the process, to share, to be part of the product. Everyone would get credit.
There are a number of notable examples of books written publicly on wikis or in similar environments.  I'm not absolutely sure, but it seems that one or more of Lawrence Lessig's books were written publicly, as was Chris Anderson's The Long Tail, through his blog.
But Tim is concerned.
..I just hesitate putting it out there because I keep thinking that it is going to be ripped-off before it is done and someone will take my idea and run with it.
I'll say here that I have been working on a short (hopefully) book about networked professional development for a little over a week now, trying to take advantage of an almost three week stint with no traveling.  I explained a little more about the project in my comment on Tim's blog.
But that asside, I also tell a story where several years ago someone (I do not recall who) sent me a package with a note asking if I was aware of this.  The note indicated the page number, in a paperback book enclosed in the packaging, for a chapter which was, word for word, an article I had written a few years earlier and published through a now defunct online journal.  I was furious and immediately shot off an e-mail to the publishers, who were in India.  There was never a reply to that e-mail. I quickly settled down, realizing that there was nothing I could do that would be worth the expense, and I forgot about the whole episode until now.
Things are different now, aren't they? India is not nearly so far away.  I would probably have no more success with the publishers.  But today, I have a blog.  And many of the readers of my blog have their own blogs.  And we could fill the edu-blogosphere with our indignation about an instructional technology book that so blatantly plagiarizes the work of another.
I think that Tim has a valid concern.  He is talking about investing a lot of work into a project — A LOT OF WORK, and he has a right to be concerned about the property that will result.  But our community is so much more transparent today that if I were considering writing my book publicly, fear of theft probably wouldn't stop me.
Powered by ScribeFire.
You can tell when your hotel is in the shadier part of town when the safe is sitting right out in your room.
So many blog articles in the hopper, and so little time.
I'm sitting in a hotel near the Philadelphia Airport, from where I'll fly to Toronto later today. But I'm hold up here working on an article that I'd thought was finished. It's always the case, you agree to write an article. It seems like a no-brainer, you write it up, send it in, and it comes back to haunt you.
"Would you expand on this?" "More detail here?" "We'd love it if you could add this idea?" I'm not really complaining, because it always — ALWAYS — makes it a better article.
But time is precious!
..and deadlines are loom like a — well I'm currently reading a book about the French Revolution, so you can imagine my imagery!
Powered by ScribeFire.