A couple of weeks ago, I delivered several presentations to a school district in the mid-west, one of the numerous August back-to-school gigs I'm doing fewer of each year. It was a rewarding day, more so than many. Keeping the attention of hundreds of teachers, just back from vacation, catching up with friends, weighing in the politics of new leadership, and desperately needing to be in their classrooms makes this a pretty tough gig. Not so on this day.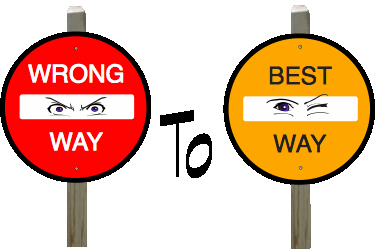 After a presentations about expanding our notions of literacy, a teacher came up asking, "But what's to be done about students accessing all the information on the Internet that is simply not true."
I reminded him that I had just made the point that it isn't just the Internet we need to be worried about. Then I gave him one of my usual responses,
If I was still teaching history, and my students turned in a paper, they would be waiting for the challenge. It happens every time. It's part of the ongoing classroom conversation.
Placing a student's paper on his desk and pointing to one paragraph, I ask, "How do you know that's true?" If the student can't answer the question, he's going to lose points. Even if the paragraph is true, he's going to lose points. My students would be responsible for their information's appropriateness and the evidence that supports its appropriateness.
I wonder now if this response makes sense only to me, a figment of a private fantasy. So I thought I'd spend some bits trying to unpack this approach into something that better distinguishes a "new way" from an "old way."
The difference is in what we call attention to. Our tendency, as teachers, is to address the problem by focusing on the mistakes, red-penning what's not accurate, not reliable, not valid, doesn't make sense. It's logical because whats not true is a fundamental problem to education. We work to keep wrong information out of our textbooks, whiteboards, libraries and lectures. We foster a learning environment where we can all take comfort in the assumption that the information is "true."
Our position, as teachers, is based on this assumption.
For the problems caused by the Internet, we create checklists to identify the breakage in information.
[ ] Is the author's name included in the page & can he be contacted?
[ ] Are the author's qualifications available?
[ ] Is the publisher an educational institution or other reputable organization?
[ ] Is the information fact or opinion? Is there bias?
[ ] Is the URL domain among the trusted (edu, gov, org)?
If you can check all of the above, then you can use the information.
We teach research and writing as a practice in avoiding problems,
..but not as a practice in solving them.
If we teach our learners to research and communicate in order to solve a problem, then we entirely change the approach. We assess their work through conversations about the "best way" rather than the "wrong way," and learners become active defenders rather than passive accepters of judgement. The classroom conversation changes. Students become more active, empowered and invested. They become stakeholders in their learning, and ultimately, responsible to an authentic context/audience.
They own what they write, present or make, because they did the work and defended it. They're accountable.
They own the learning.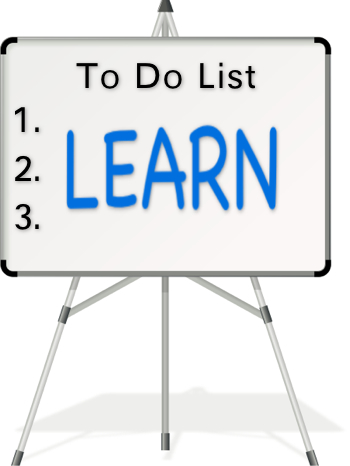 Many months ago I spoke at a leadership conference in Vancouver. When the event was over, officials with the British Columbia Principals and Vice Principals Association, held an invitational gathering of school leaders from throughout the province to create a new document establishing leadership standards for principals and vice principals.
To help them prepare for the upcoming conversations, seven relevantly accomplished professionals were invited to spend eight minutes each sharing their insights about school leadership and culture. They included a former superintendent, international educator, a director of education for a large Canadian school district, a developmental psychologist, executive director of the (Canadian) National Staff Development Council, president of a large chain of grocery stores, a professor of sociology ––– and me.
As I explained here (Warlick, 2012), I was fortunate to have been the last to speak – addressing literacy and learning-literacy. It was one of those singular learning experiences for me, sitting on the stage, listening to these really smart people, and changing the outline of my short talk with just about every idea set forth. I watched as my own presentation morphed into something different, articulate, and –– awesome.
So, with the 2013-2014 school year gearing up, and my own education career spinning down*, I thought I would spend some bits here expanding on each of the items that seemed to spontaneously appear on my iPad that afternoon.
A school that practices learning-literacy is a school where:
The distinctions between teacher and student begin to blur.

In a time of rapid change, when new jobs emerge and fade faster than any education institution can respond and lifestyles change with a globally connected cross-cultural conversation, literacy becomes something bigger. It no longer seeks to make readers. It makes master learners, people who can successfully learn, unlearn, and relearn. **

In this environment innovation becomes a commodity, the ability to resourcefully learn becomes the defining foundation of literacy, and the principal goal of formal education is to produce learners. In this environment pedagogies shift from best teaching practices to best learning practices.

Of course teaching does not go away and neither does a good lecture. but no teacher will deny that we all learned what we teach better, after we started teaching it, than we did as students in the classroom. Teaching is a potent learning skill. Therefore, perhaps one of the best ways that we can help our children to become skilled learners is to practice learning in front of them, and one of the best ways for children to learn, is to teach.

This means, for instance, becoming comfortable using technologies in your classroom, with which you are not comfortable. Demonstrating and talking about your process for figuring it out, or even asking for help from students becomes a life-size illustration of adapting to change – being a master learner.

There is less reliance on textbooks and authority, and more reliance on the work of learning.

Our information landscape has changed: in what it looks like, what we look at to view it, how we find it, where we go to find it, what we can do with it, and how we communicate it. We all engage in content generating conversations through blogs, twitter, YouTube, and what ever is to come. We can no longer believe it, simply because it was written down. We are more than information consumers today. We are participants.

I learned to assume the authority of the information that I encountered. I was taught with approved textbook, in academically managed libraries and by teachers whose position was based on their learnedness. Questioning the information that I encountered was not encouraged. It was unnecessary.

Today, habitually questioning content is required. It is a foundation of being literate. To become literate, students should learn within an information environment that exemplifies today's information landscape, where discussions of an idea's validity become part of learning the idea. We must learn to be responsible participants.

There is a natural convergence between the rich information skills of literacy and numeracy, and the information and data that define the content areas.

Information is increasingly networked, digital and abundant (overwhelming). Each of the qualities are new and they expand what it means to be literate. If you agree that learning is at least a major part of why we become literate today, then knowing how to employ these new qualities, in order to learn, are basic literacy skills.

At this writing, I am creating an infographic that tells a story about how today's North Carolina General Assembly came to be and what it cost. Because information is networked, I am able to find, evaluate and select information about campaign spending and its sources that would not have been practically available to me in the past.

Because that information was digital, I can capture that information, translate, organize, manipulate and interpret it using tools that didn't exist when I graduated from high school.

Because information is abundant (we are all overwhelmed by it), I am using graphic design and publishing tools that didn't exist when I left classroom teaching, trying the practically convey my findings in a visually clear and compelling message.

There is a physics to today's information landscape and accomplishing goals relies, in no small way, to the ability to harness these laws of digital behavior to invent solutions to brand new problems.

Teachers teach from new learning, as master learners.

When my grandfather was in college, molecules were defined as, "The smallest part of any substance which possesses the characteristic properties and qualities of that substance, and which can exist alone in a free state." (Webster's revised unabridged, 1913) By the time my father was in school, atoms were defined as "A particle of matter so minute as to admit of no division. Atoms are conceived to be the first principles or component parts of all bodies." (Webster's revised unabridged, 1928) I learned about electrons, protons and neutrons while my children learned about quarks and other strange particles. Today, we're reading about future computers that will operate on the behaviors of quanta.

The answers to the test questions are changing.

According to a 2010 Bowker report, 2009 saw 1,829 new books published in the U.S. about agriculture. 5,131 new books were published about computers, approximately 9,000 each about business and education. 14,281 brand new books were published about history – new knowledge about history. As we gain more access to information and to each other, the new knowledge that we generate as a society not only astounds us, but it is forcing us to redefine what it means to be educated. We have rapidly moved from a world of information scarcity to information abundance, and an education is no longer measured by what you can remember, but what you can learn and what you can do with what you've learned.

Teachers, who teach solely from their university experience do a disservice to their learners. Teachers should model themselves as habitual and resourceful learners, and skilled artisans of what they've learned. We must walk into our classrooms out of today, not from the day that they graduated.

Digital Footprints become a central part of the school's culture, building evolving personal and school identities based on learning and "doing" with the learning.

When I built the nation's first state department of education website, there were probably less than 100 parents in the entire state who could access it. But today, institutions are identified by their web sites. Some sites have become institutions unto themselves – Wikipedia, Amazon.com and Google.

When most of our children's parents think about the institutions that support them in their daily endeavors, they recall URLs instead of building facades. They expect to interact with their world through the World Wide Web. They expect to have the same digital access to the schools their children attend and the teachers who manage their classrooms. It has evolved from the exception to an expectation.

This is an enormous opportunity for education, to be able to communicate with and even educate the communities that they serve. We can distinguish ourselves, present ourselves for judgement and tell new stories about education, teaching and learning not through bureaucratic methods of measurement, but by enthusiastically sharing what and how our children are learning, and what they can do with what they are learning.

The library magnifies the world outside, but also reflects the culture inside, curating collections of learner-produced media products.

As already mentioned, a school that practices learning-literacy cultivates a digital footprint, along with its learners. One outcome of preparing children for an unpredictable future is that they are learning things that their parents didn't know. When those parents visit their schools' web sites, it should not be merely to learn about their children, but also to learn things that they didn't know, to be astounded, to spark new conversations for their families and to redefine teachers as master learners, not simply learned.

Since children are not merely learning, but also doing with what they learn, then they are in constant production, working knowledge, like raw material, into refined and valuable information products. The school's library becomes the repository for these products and the librarian, its archivalist.

Learners will visit the library not merely to find what's available from outside, but also from inside, to find work that previous students have done, and perhaps even improve on that work. After thousands of years of civilization, almost nothing starts from scratch.

Where learners learn, teachers model learning, and the school teaches the community.

I later rephrased this one to "In a school that practices learning-literacy, teachers model learning, students learn to teach themselves, and schools educate the community." This sentence, with its three principles, says it all for me.
Teachers Model Learning
Students Learn to Teach Themselves
Schools Educate the Community
* I'll be preaching for years to come – just not quite so frequently.
** A quote often attributed to Alvin Tofler, but actually his paraphrasing of Herbert Gerjuoy's "Tomorrow's illiterate will not be the man who can't read; he will be the man who has not learned how to learn."
(1913). Webster's revised unabridged diction. Merriam-Webster.
(1928). Webster's revised unabridged diction. Merriam-Webster.
Bowker LLC, (2010). Bowker reports traditional u.s. book production flat in 2009. Retrieved from website: http://www.bowker.com/en-US/aboutus/press_room/2010/pr_04142010.shtml
Warlick, D. (2012, October 22). [Web log message]. Retrieved from http://davidwarlick.com/2cents/?p=3733
As a matter of disclosure, Ethan Warlick, whose comment I am responding to here, is my nephew. He will be graduating from the University of North Carolina in Wilmington next month and moving on to the real world of work and learning by joining a social media startup. I'm not sure if this is why I've elevated my response to full blog-status, or because of the story he tells, that..
..one of my roommates recently received a failing grade on a paper for "plagiarism." Whether it was or wasn't, he says he "missed a quotation mark," I think that it will be interesting to learn new ways to deal with plagiarism from the summit! Especially from a collegiate perspective, as I hear about issues on campus constantly.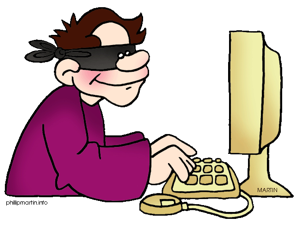 I scanned through a number of definitions of plagiarism from a number of sources and the most inclusive one came from Wiktionary, "The act of plagiarizing: the copying of another person's ideas, text or other creative work, and presenting it as one's own, especially without permission."(Plagiarism, 2013)
There seem to be three parts here, or three questions. Did he copy the work of another person? Did he present the work as his own? ..and Did he get permission to use the work? Considering these three questions, I would have to read the offending paper to determine if he committed plagiarism. But in my own work, attributing the expressed ideas of another person is more than just punctuation.
When I write (or draw, paint, compose, etc.) something, I am presenting it as my work — a representation of my ideas. When the expressed ideas of another adds value to my work, and I include the expression of those ideas, then it is my responsibility to credit the creator of that expression; and that is not simply a matter of punctuation.
Quotation marks simply, "..set off and represent exact language (either spoken or written) that has come from somebody else." ("Purdue online writing") They indicate ownership, but they do not attribute the owner. To avoid plagiarism, I must identify the creator and do so in a way that the reader will not fail to recognize the information's source and the roll that it plays within my work. That credit best falls within the text along with some form of assistance to the reader who wants to validate its accuracy, reliability and validity. If Ethan's roommate credited the work with a phrase such as, "John Battelle recently said in a lecture.." or "Berkman Center fellow, David Weinberger wrote in …" Well, the writer isn't presenting the work as his own, and is not plagiarizing.
So, if the roommate was simply careless in his punctuation, then was the failing grade fair? From a student's point of view — that is to say, academically — then perhaps it was not fair. However, from a learner's point of view, especially if the learner is preparing himself for endeavors that will rely on written communication, then I might consider it a fair, if not authentic, response.
When we finish school and begin to work (and continue to learn), we can still fail by leaving out a quotation mark. A potential client, customer, or employer can, and often does decide to choose another provider because it appears that I have used the words of another as my own. In my opinion, the concept of intellectual property should be an integral part of our basic notions of literacy — receiving, perhaps, even more attention than it already does.
But that said, I'll let you in on a little secret; something that my teachers never shared. In the world, after formal schooling, we almost never do anything, that's important, alone. It was one of my surprises when I left the solitude of classroom teaching to work more directly with other educators (district office). Those other professional educators were constantly asking me and each other to read their writing before they sent it; and I adopted the habit myself, when what I needed to say was important. Almost every day Brenda and I ask each other to read our emails before we hit the send button, and we usually catch each other's careless mistakes. When the conveyance of an idea is important, then it takes more than one head to effectively construct its expression.
This leads me to wonder, are your school writings important enough that instructors encourage you to read each other's work? ..or are they just grammar?
Plagiarism. In (2013). Wiktionary. Wikimedia. Retrieved from http://en.wiktionary.org/wiki/plagiarism
Purdue online writing lab: How to use quotation marks. (n.d.). Retrieved from http://owl.english.purdue.edu/owl/resource/577/01/
Clipart, curtesy of http://internet.phillipmartin.info
I spent Wednesday morning at the "Every Teacher Every Learner" conference in College Park Georgia. The event was organized by Woodward Academy and mostly for private school teachers from the area. I talked about contemporary literacy (learning-literacy) and about new pedagogies.
In reviewing and commenting on the backchannel transcript this morning, I ran across a comment/question that deserves a little more exploration here. The question was:
"Should the tools and environment drive the learning or vice versa?"
It's a common question in the greater edtech conversation that begs the answer, "No! the learning drives the tools." My answer, which I inserted into the backchannel, was "Both!"
One of the mistakes that I believe we make is believing that the principle purpose of these information and communication technologies is to enhance education – as we've known it. This is a reasonable assumption and the way that we have all promoted technology for education since the early '80s.
However, personal computers and the Internet are the pencil and paper of our time.  Like pencil and paper, the productive use of these technologies will not end at graduation.  We continue to use them as we continue with our lives and work.  They are our prevailing tools of accomplishment.
But perhaps even more important to this discussion is the fact that we are preparing our students for life-long learning.  Many, if not most of the students I graduated high school with (more than 40 years ago) went to work in the textile mills of my hometown, fully expecting to spend the next 35 years doing pretty much the same job – a job that required almost no continued learning.  Of course, those jobs have moved thousands of miles south and west – and my former classmates who continue to be employed accomplished it by learning new skills, and learning to continue learning new skills.  
It is a defining quality of a time of rapid change, that you live a lifestyle of learning.
The readers of this blog live that lifestyle, and we know that information and communication technologies have changed the way that we learn.  We learn from large and small networks that we create and cultivate with machines that we carry under our arms and in our pockets.
If it is a learning lifestyle that we should be preparing our students for, and if these tools are a principle mechanism for that lifestyle, then to that degree the tools should drive the how and even what our children are learning in school.
Bud The Teacher posted a great blog article last week, Centering on Essential Lenses. His references to lenses reminded me of a bulletin board I use to have in my classroom that said something to the effect that, "This classroom is your microscope on the world." Not being much of a bulletin board guy, it usually stayed up all year and for some years my classroom was a telescope.
I especially liked Hunt's references to DIY and hacking, and I agree about many people' misconceptions of the word, hack. I use the word a lot and often to the widening eyes of the person or people I'm talking to.  I usually use it to describe a cleaver, sometimes elegant and often disruptive fix to a problem or unattained goal – and it always refers to a particular person – the hacker.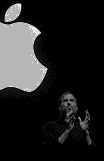 Photo of Steve Jobs, taken by Ammar Abd Rabbo
I guess it's our nature to villainize the people who disrupt 
business as usual
, though we also often adore them
(see right)
.  But do we talk about hacks and hacking in our classrooms.  Do we teach children where and when to use a comma as if the concept was written on stone and delivered from "on high," or do we explain it as a clever hack that solved some particular problem of communicating in print?
I'm a big-time hacker.  Most of my toys, growing up, were the result of fashioning various shapes of scrap wood I found my my Dad's workshop, using straightened nails, into the toy gun, or truck, or boat that I wanted.  Programming code is my primary language of hacking today, though I still do it with my hands, recently hacking the plans of an adirondack chair I downloaded (have I said lately how much I love the Internet), because I couldn't find the cedar planks in the widths called for by the "Materials List."
I talk and write a lot about learning – that "Being educated today has more to do with your ability to learn than it does with what you've been taught."  ..and learning is often the practice of hacking.  It's about tricking Google into reveal exactly the information you need and examining the information, pulling together its aspects to determine its validity and value and reshaping it to fit with other similarly fashioned bits of information.  Then fitting that new knowledge into an old condition and even hacking that condition so that it fits your solution.  
Learning today should rarely be about being told something, though a well-told story is a wonderful thing.  Learning today should be about hacking.
I taught my students about inventions and inventors, but I should have told the stories of how he or she did that, about how he hacked those filaments and electricity into something that would ultimately result in this…

Those stories need to be told, admired and emulated and they need to be an integral part of our classroom conversations.
"How did you learn that?"
"How do you know that's true?"
"How would you find out why?"
"How do you think she came up with that conclusion?"
"What information do you think we would need to find that out?"
Practice it this summer.  Hack some new knowledge.
"Bon Voyage!"
I mentioned this on some social networks the other day, but thought I'd post it here as well.
I recently got a call from an automated polling service, which promised me a trip for two to the Bahamas if I would complete the short political survey. I pressed the number for "yes," more out of curiosity than a burning desire for the Bahamas.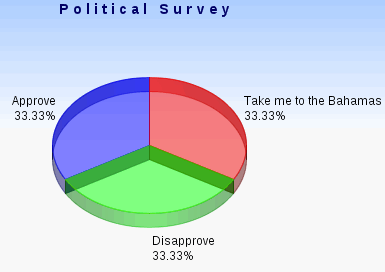 Here are the first two questions, as I remember them.
Question #1, What issues should the presidential candidates be most concerned with in the 2012 campaign?
Rising gasoline prices
U.S. involvement in the Middle East
Staggering unemployment
Health care reform.
I pressed "4″ and to my surprise, was asked the same question again. I pressed "4″ again, and the same question was repeated. This time I answered "3″ and the poll continued on to the next question.
Question #2, Where do you get most of your political news?
CNN
Fox News
The New York Times
(I don't remember what 4 was)
I pressed "3″ and the same question was repeated. It was at this point that I hung up.
Now the critical thinker in me first considers whether the survey automation server is broken. Then I wonder, if it's not broken, and this exchange was designed, then why? What might someone have to gain by contriving this exchange?
I won't delve further into the same conclusions that most of you have already made.
Critical thinkers see through manipulations and perhaps might even extend their scepticism to question any and all political survey findings of a similar political tilt — in which case, this type of information fixing would backfire.
My reason for including this story here is that we are told by almost all quarters that..
..They want schools to help their children become critical thinkers.
I mean, "Who wouldn't?"
New Development: 
Yesterday (May 29) I got an automated call from "Independent Survey Group" asking me the same questions as above and accepting my left-wing Obama'esque answers. Then a human voice came on the line, evidently to offer me two way tickets to the Bahamas. Go figure!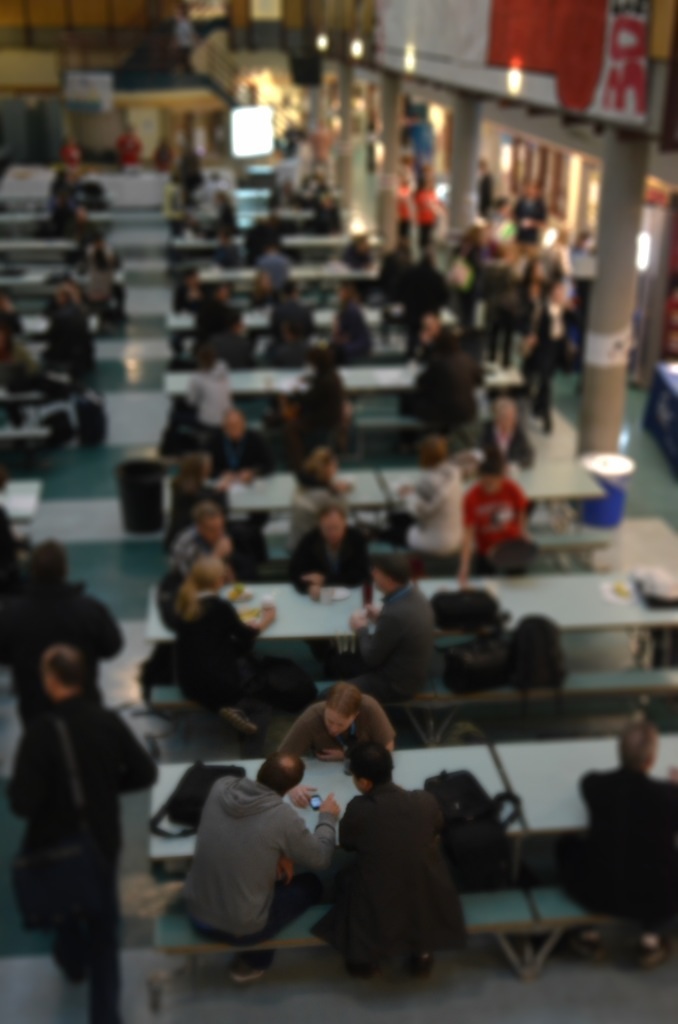 I had the pleasure of facilitating an unconference session at Friday's CUEBC conference in Port Coquilan, British Columbia. I had just finished my keynote, so it was a great way to follow-up. Admittedly, I did not start things off very well (my prompting question was too complex), but the session turned out to be productive – in my opinion. There were quite a few beginners, but mostly some well connected educators, for whom this was probably not their first unconference experience.
There was a great deal of knowledge, experience, and vision apparent in the room and a variety of topics explored. However, what still discourages me is how often I continue to hear educators say that we need to "teach our students this skill" or "teach them that skill."
This is not incorrect.  We have to teach skills. We always have and we always will. But it seems to me that a large and explicit part of 21st century learning and the transformed classroom is the notion that skills must become habits. We need to teach our students important skills, but we need to also craft and cultivate learning environments and experiences where learners are constantly provoked to use those skills as part of their learning practice.  We need to instill a learning lifestyle.
We teach reading at an early age. Then our learners use those skills throughout the rest of their schooling. We need to more fully describe the expanding qualities of literacy that reflects today's networked, digital and info-abundant environment, and then make sure that learners are utilizing all of these skills as part of their learning practices.
I'll say it again, We need to think about "learning literacy", not just literacy.
What I should have asked at the beginning of the session:
During the day, I had a number of educators come up to me explaining that they were still in university, or a first year teachers, or experienced but considering technology in their classrooms for the first time. They wanted to know, Where to go to begin to learn how to transform their classrooms for 21st century learning? ((What do we call 21st century learning when we're more than a tenth of the way into the century?)) That's the question I should have prompted the unconference session with.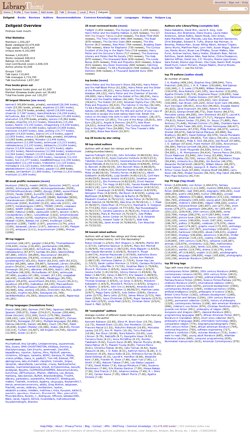 That's my opinion — and by It I mean BOOKS.
On Saturday, I'll be attending EduBloggerCon in Philadelphia, where the sessions will be of an unconference style. This means that the expert will not he standing in front of the group. Instead, the expertise is expected to come from the group. The facilatator is tasked with generating the conversations that draw that expertise out while minimizing the venting that sometimes erupts.
One issue that frequently comes up is their almost exclusive exposure our learners, in their native info experiences, have to short and independently focused media messages and the highly abbreviated messages that they share with each other. The concern is that millennials are not prepared and are disinclined to tough out longer stories or thoroughly explore deep and complex issues. I have run across research that seems to support these concerns – and I share them.
But BOOKS?
When I think of my own experiences and my deep love of reading, the idea of the novel's decline seems so incredibly unlikely that I fear it not even a little. I'm not an addictive personality, but I am addicted to stories. I love and crave long, deep, rich, wet, stories. I hate when they end. I particularly like series. At any time, I have two fictions going, one in audio and the other in print. It's why I walk two to four miles a day, so I can pick up on my story.
I haven't always been that way! Have you? I hated to read when I was young. Reading books was work and there was no joy in it. I was not, nor am I now, a strong reader. It's still work for me. But a good and richly told story, or an intriguing new way of thinking about something (currently reading Visualizing Data by Ben Fry), is more than worth the work, because I grow in the process
Before my Junior year of college, I prefered the pampering delivery of content and stories by network television. But in college, friends and more open-minded teachers introduced me to books that were not on standardized recommended reading list. I discovered the great stories of Arthur C.Clark, Robert Heinlein, Kurt Vonnegut, Herman Hesse, and many others and cannot think of a time since when I did not have at least one book with a bookmark in it.


Members 1,362,317




Books cataloged 63,624,266




Reviews 1,435,175




Works reviewed 499,922




User-contributed covers 2,519,293




Author photos 42,548




Talk topics 110,843




Talk messages 2,719,795



Now, what got me going down this path this morning (when I should be working on slide deck for ISTE) was my wife's desire to have a way to easily record the books she is reading along with short personal reviews. I showed her a couple of library services, spending more time on Library Thing, my favorite. Then I started digging a little deeper — further procrastinating my upcoming presentation — and found their Zeitgeist page. It features the fifty largest libraries maintained by readers, fifty most prolific reviewers, twenty-five most reviewed books, seventy-five top authors, and much more — all based on the data generated by users' use of the service. You can see of their vital statistics to the right. When I look at this, at the people who are not only reading, but wanting to share their reading — well I feel fairly secure in the continuing validity of the bookcases in our home.
- Posted using BlogsyApp from my iPad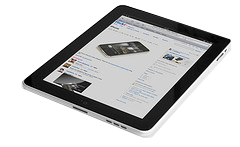 The title has been edited to remove the errant apostrophy. Was, "The Last of it's Kind." SAT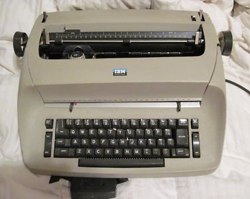 IBM Selectric Typewriter, circa 1968
When I was in high school, a junior I think, I took typing from Mrs. Sapenfield, one of my father's colleagues when he'd taught there twelve years earlier. We used manual typewriters, though there were three IBM Selectrics in the back of the room, with a type ball that rotated and pivoted, lining up the letters, numbers and symbols being pressed. That was just too future.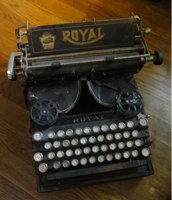 Before I graduated from high school, I got a Royal portable typewriter with case for Christmas.  For a number of years, it was probably a quarter of the volume of my entire worldly possessions — and it was about that important. My handwriting has always been atrocious, so all of my turn-ins, from that point on, were typed.
For a number of months, I actually used this (left) 1912 Royal 5 (which I inherited from my grandfather) for printing labels. It was the novelty of an experience that I knew was fading.
..and perhaps it is an experience that has faded away, as Mashable blogger, Todd Wasserman, reported this morning that the last company to manufacture typewriters is shutting its doors in Mumbai, India. ((Wasserman, Todd. "RIP Typerwriters: Last Manufacturer Closes Its Doors." Mashable. Mashable, Inc., 26 Apr 2011. Web. 26 Apr 2011. <http://mashable.com/2011/04/26/rip-typewriter/>.))
Godrej and Boyce – the last company left in the world that was still manufacturing typewriters – has shut down its production plant in Mumbai, India with just a few hundred machines left in stock. (("The end of the line: Last typewriter factory left in the world closes its doors." MailOnline 26 Apr 2011, Web. <http://goo.gl/Pn5Xv>.))
An update on the Mashable blog post indicates that according to Gawker, there are still manufacturers of typewriters in China, Japan and Indonesia.
I suppose that at some point, perhaps in my lifetime, we'll read, somehow, that the last manufacturer of laptops or mobile phone devices has closed its doors because of the rapid adoption of …
One of the upcoming events I especially look forward to is the Texas Library Association Conference in Austin. I'll be part of a series of presentations for administrators about libraries and their evolving and increasing importance in a mouse-click world.
One component of my message came to me about a week ago during a conversation with someone who works with librarians across the country. I did not know her before this conversation, and so, do not remember her name now. It takes two meetings for me to remember someone's name. No stickiness left in my brain.
During that conversation she said something to me that did stick. She suggested that for high school students, who are going on to college, the school librarian is perhaps the most important teacher they will have. I think that this was a gross understatement.
We talk hard about life-long learning, but I do not believe that it is figuring in to the procedures, policies, and pedagogies of formal education nearly as much as it should. Today, with everything changing so fast, the ability and proclivity to learn is as critical as the basic literacies were in my time.  Perhaps they should be the same thing — learning and literacy.
I often ask people, especially non-educators, "How much of what you do in your job or profession, did you learn in high school?" "..in college?"  "In the last five years?"  "In the last month?" How much of living and working today is significantly dependent on our ability to learn? Imagine education focusing less on what's been taught, and much much more on skilled, curious, resourceful, and habitual learning. Imagine a generation of super-charged learners embracing a day and time when almost anything is possible.
Coming back around, what educator in today's schools, holds, as an explicit part of their mission, helping children learn to teach themselves. Why it's librarians, those educators who are too often among the first to be laid off in order to balance budgets.
Such a sad and tragic lack of vision.
keep looking »