This will be a two-part entry owing to some comments that I've heard over the past few weeks at conferences I have been working. The comments are simple and they go something like this. It's a computer administrator, coordinator (starting to dislike the term "integrationist"), a principal or head of school, who in conversation about 21st century education mentions that, "We are implementing a 1:1 initiative, handing out Apple iPads to our 8th graders at the beginning of the year."
To be perfectly fair, this rant could have more to do with a short bout of insomnia I am experiencing right now, but "21st century leaning has nothing to do with iPads, iPod Touches, or any piece of technology. The only thing that is one to one that we should be concerned with is equitable access to rigorous, relevant, and irresistible learning experiences that reflect and harness the times, environment, and ultimate goals of the learning.
The times, "..they are a changing," exceedingly beyond the imagination of the prophet, Bob Dylan, when he wrote the song almost fifty years ago.
The environment we are preparing our children for and preparing them within is one of challenges. It is also an environment of opportunities. Another characteristic of our environment is an emerging new information environment, where information and communication are networked, digital, and abundant.
And our goal is to give our children a good start on the next 50, 70, or 100 years of their lives.
21st century learning is about the experience, not about the tools you are using. The experience defines the tools, not the other way around. Any statement about handing out iPads (or netbooks or laptops) should begin with the word "So…"
"We want to facilitate … learning experiences for our students, 'so' we are handing out iPads (or netbooks, or laptops) in September."
So what kind of experience is it that we want to facilitate? What is 21st century learning? How might our children spend the first years of their lives? What can learners do that reflects and harness the times, environment, and goals?
To use the verbiage I have been sharing with educators over the past few months, it is an experience that is responsive. Learners are not simply passive vessels to be filled. They are players within a game that plays back. It is inquiry fueled. It provokes conversations that factor in the learner's identity and measures his standing. It inspires the personal investment of time and skill. ..and it is guided by safely made mistakes.
When the conversation finally comes down to the appropriate information and communication technologies (ICT), then the question should become, "Which ICT best channels these experiences?"
In my opinion, if that question strings like this, "Does the technology help me to teach?" then you haven't had that first conversation yet, or you still don't get it.
But if it strings like this, "What ICT is going to help my children learn by helping them to become resourceful and habitual learners — engaged in a learning lifestyle?" then you're well on your way.
– Posted using BlogPress from my iPad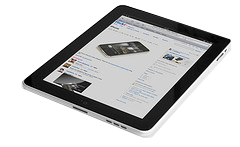 Edited on an iMac…