It all started with ISTE, and interesting is one of many discriptors that might be applied. I've already said almost enough about the congpference formally known as NECC.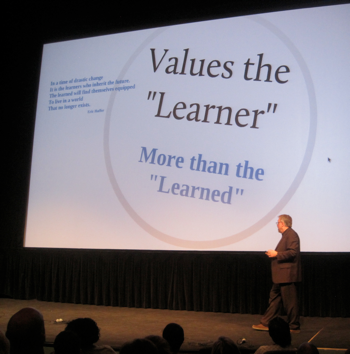 Speaking to school leaders at the NPLI in NYC
After a wonderful week at home, I headed up to New York City for the National Principals Leadership Institute. Here, leadership teams from a criss the US and Canada gathered to talk about leadership and to answer three questions.
how might I describe these times?
What are the imp,ications to education?
what does it mean to me as a school leader?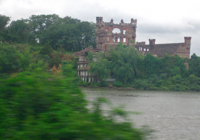 A ruin on the Hudson I was lucky enough to capture from the moving train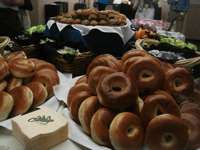 Nothing more need be said here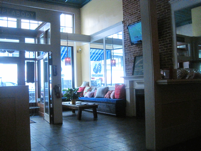 Where I found a delicious pulled pork omelet while waiting for my room at the Peabody
Participants worked in mixed teams, formed by the event staff, spending part of each day loosening to speakers and the rest of the day working together on the questions and the ultimate presentation of their answers. Among others, the institute invited soledet O'Brien of CNN, legal activist Cornell West, and students of local performing arts high schools. The day after my presentation, they were to visit local institutions, including a hospital, police department, and Panasonic, one pf the sponsors of the event.
From NYC, I took a train up the Hudson River to Syracuse, for the Central New York 21st Century Conference, three days of presentations and discussion work. Organized by several of the Onondaga-Cortland-Madison BOCES, the group listened to Ken Kay, formerly of The Partnership for 21st Century Skills, Bernie Trillin, author of 21st Century Skills: Learning for Life in Our Times, Yong Zhao, myself, and Debra Adams Roethke, of Henrico County Schools. The challenge here, for me, was to follow two of the most successful articulators of 21st Century skills and Zhao, who speaks so compellingly and authoritatively about many of the same ideas that I discuss.
Today, I am finally in Memphis, for the Lausanne Laptop Institute, perhaps the premier laptop (1:1) event in the nation and beyond, as evidenced by the number of attendees coming in from Asia, Europe, Africa, the Middle East and South America.
This is one of those very unique conferences, the quality of which I first saw when I keynoted the state ed tech conference (ACTEM) in Maine a number if years ago. It took me months to realize what was different — what that quality was, even though it was really quite obvious. It was a prevailing sense that anything/everything that was being suggested, introduced, taught, or discussed at that conference could be taken back to the schools and implemented.
The educators here to Memphis are coming from schools where ubiquitous access to networked, digital and abundant information is assumed. It is a part of the culture of the school. This is a huge distinction in a world — in a country — where most students are still learning via information and communication technology that was invented in the 15th century, and that's if the budget cuts haven't limited access to textbooks.
– Posted using BlogPress from my iPad