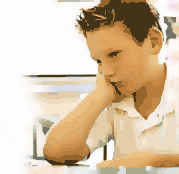 I have talked lately, at a number of events, about telling the new story. I believe that it is essential, for our future, that we begin imagine, assemble, and articulate a new vision for the 21st century classroom — tell a compelling new story. However, Monday, in Texas, an educator suggested something to me that, quite frankly, sent chills down my back.
Our children and teachers are suffering under the constraints of policies, structures, budgets, curriculum, and methods that spring out of the stories of our classroom days 10, 20, 40 years ago — and those who vote on local, state, and national education issues, do so from those perspectives. But if we take the story forward, say 10 and 20 more years, when the people voting are the youngsters in our classrooms today, classrooms that seemed too artificial, teachers who were not educated in contemporary tools, curriculum that seemed irrelevant, and learning methods that were deadly boring.
What are they going to be willing to vote for, when it comes to the schooling of their children?
What stories are they going to tell?
What do you think?