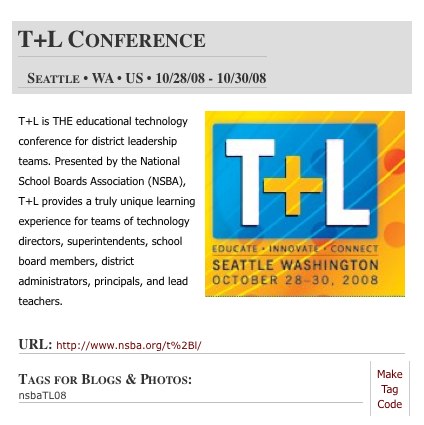 I've just added a Hitchhikr page for this week's NSBA T+L conference in Seattle. The URL is:
Establishing a tag was pretty tricky.  I couldn't find any existing blog posts about the conference that had utilized tagging, and pluses (+) do not work well as tags.  So I set it to nsbaTL08 and also added nsbaTL.  The TL doesn't really have to be capitalized, but it looks better to the human reader.

I'll be there for parts of the conference, so I hope to see you there.
Powered by ScribeFire.