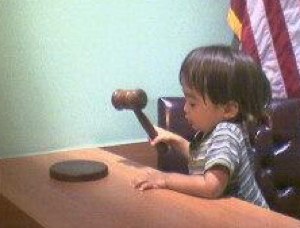 Yesterday, a Los Angels court awarded MySpace $230 million dollars in its law suit against the so-called Spam King, Sanford Wallace and his partner Walter Rines. The suit involves the duo's luring login ifnromation from MySpace users through various phishing sites, and then using their friends lists to to send gambling, pornography and ringtone span. They sent a total of 735,925 messages and racked in $500,000 dollars in the process.
The judge fined the partners the maximum amount under the CAN-SPAM law — $100 per message plus other various fines. ((Spring, Tom. "MySpace Wins Record $230m in Case Against 'Spam King'." PCWorld 14 May 2008 14 May 2008 <http://blogs.pcworld.com/staffblog/archives/006956.html>.))
I wonder what MySpace is going to do with the money. The shame is that it takes a MySpace to bring the boom down — but thanks for swinging it.
Do your students know what spam is? ..how it works? ..how people make money from it? ..and what it costs us?