Recently I have made the decision to return to school to get my masters in history. After several years of being out of school, I have thought a lot about what it takes to be a good student, and I wish I had thought about this when I was in grade school or I was an undergrad. Challenge your students to come up with what makes them good students, and share this to inspire their fellow students.
This infographic shares some things that make successful students. It includes curiosity, passion, and discipline. Introduce these ideas and have you students brainstorm ways to incorporate these ideas into their education. Have them come up with ways to become curious about even the most boring subjects. Have them find something to become passionate about. Teach them to have discipline in their studies, even on the most stressful days. If they are willing to put in the work, any student can succeed.
Blog: http://visual.ly/teaching-learning-essential-mindsets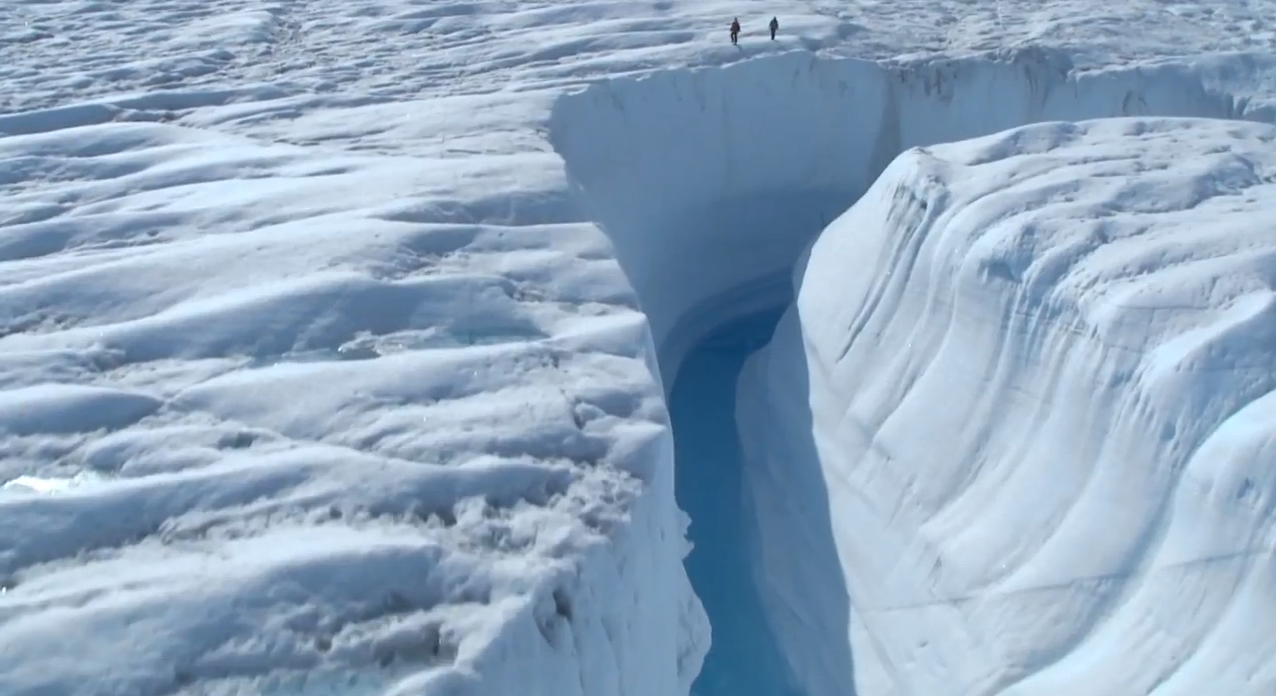 I don't usually like to post trailers for movies, but this one seems particularly interesting. It's a project of a photographer names James Balog who decided to try and get an up close look at the rapidly changing glaciers in the northern hemisphere.
What I find interesting is how unique some of this footage is. They are filming dramatic changes that would have otherwise gone unseen by anyone. Apparently the film was released in the fall of 2012, so go check it out if you're interested.
It's a great question, that, like so many things, deserves a good answer and acknowledgement that the answer will be complicated. We too often treat plagiarism like many labels, red neck, communist, democrat, republican – black or white, right or wrong.  Gray areas complicate teaching, doesn't it. But life happens in gray areas as do the ways that we use information.
American Copy Editors Society
Associated Press Media Editors
Society of Professional Journalists
Online News Association
American Society of News Editors
Canadian Association of Journalists
Radio-Television Digital News Association
Local Independent Online News Publishers
A cluster of media organizations (see right) are organizing the National Summit on Plagiarism and Fabrication, which will begin April 5.  The participants, invited by the American Copy Editors Society, will be conducting research aimed at producing a practical set of recommendations for combating and dealing with plagiarism and fabrication.  Their conclusions will be presented at the ACES conference in St. Louis that begins on April 4.
It is hard to predict what will come out of the summit, but the conversations have already begun, much of it aimed at bringing some sanity to how we treat the practice. Roy Peter Clark tried to describe the difference between plagiarism and carelessness in a Poynter blog post,
A classic case of overcharging occurred in 2007 when journalism teachers at the University of Missouri condemned a colleague of plagiarism after he used quotes from a student newspaper in an opinion piece without attribution. I argued then that while the practice may have been sloppy, to call it plagiarism was like "shooting a fly with a bazooka."
Clark goes on to suggest four books on the subject:
John Green, the man behind many interesting Youtube videos and series is back with a very intriguing lineup of facts about U.S. Presidents. I figured I would know many of these since presidential trivia is usually pretty common but he seems to have dug up some pretty unique stuff, the majority of which was new to me. Enjoy!
Canadian astronaut Chris Hadfield is currently aboard the International Space Station and just loves to teach and entertain us by showing us what it's like to live day to day in a weightless environment. I believe I've posted a video of his before on washing your hands and he's back at it with another every day task you may have never thought about doing in such an environment.
These videos are simple but very fascinating to me. It's an environment with completely different physical properties from what we're used to and that can pose challenges to do doing things we take for granted. Of course after a while I'm sure these guys don't think twice about having a bubble of water in front of your face you can drink because they're up there for a much more important purpose, to expand humanity's knowledge about space.
« go back