I received a message this morning from a teacher I met a few months ago at a conference in New England. Here is part of the message.
…I am a technology integration specialist in a middle school in Maine. I will be teaching a course for a local private college next semester for pre-service k-8 teachers named "Technology in Education". I'm playing around with the syllabus right now and was curious what you and maybe your blog and/or podcast community think are the most important concepts college students should know about the uses of technology in the classroom. What essential themes would you teach this course around?
I'd like to cast this out for conversation among the seven or eight people who read this blog. I figure that if you are reading this, then you've thought a bit about pre-service education.
I'll start things with my own thoughts, coming from my unique angle on technology/information literacy. I call it contemporary literacy.
If I were teaching a class, whose goal it is to prepare teachers for contemporary information environment, I'd probably not include a lot of readings, and would probably include only one or two texts. After-all, I do write books.
The syllabus would essentially be a chronology of goals. On this day, you will develop knowledge and competencies in these areas. You will be able to…
It will then be the students' responsibility to come in with some references to information sources on the topic, a written outline of the ideas they have collected, and evidence that those ideas are valid and relevant.
The bottom line is that teachers should learn to teach themselves within a networked, digital, and overwhelming information environment. Part of discussing their findings and conclusions during the class sessions, would be discussion the strategies that the students used to find the information and to validate and relvate them (new verb).
During the course, teams of two students would select one of the topics from the syllabus and prepare for the end of the course, a presentation, including multimedia support on that topic, including a bibliography and meta-report on the learning process.
What do you think?
The following is moblogged, so there may be some misspellings or awkward wordings.
I'm sitting in the keynote address at the New York TechForum, from Technology & Learning Magazine. The speaker is Bernie Trilling. Mr. Trilling is in charge of Think.com and ThinkQuest. It was interesting to watch their current Thinkquest promotional video. What is exciting about this project is was was so exciting about it in 1996, when I was traveling around the eastern part of the U.S. promoting the project as a strategy for integrating Internet technology into the curriculum.
He mentioned one thing that was true even then. In many cases, the student team members are from different parts of the country or different countries. The kids say, when they meet at the conference, that they don't have accents when they collaborate online. They have to get use to their accents when they meet for the first time face-to-face.
It's an interesting concept, that people don't have accents online.
Inn
He lists the incremental innovation process from IDEO, an innovations firm.
Understand
Observe and question
Visuali and prototype
Evaluate and refine
Implement
Do we teach this?
---
The history of educational technology in three little words
From
— learning from technology
About
— learning about technology
With
— learning with technology
So what does change mean in an information environment?
top-down — with top down change, things still look pretty much the same.
Bottom-up — they change, but it may go back down.
Mixed-mode — Same as above
Transformational Change — The Changes changes how things are done (he does a great little demo here with an expanding globe toy)
transformational inside-out — Same as above — things pop.
"Change is a nother word for growth and an synonym for learning."
ICT means Information & Communication Technologies
ICT should mean Innovation, Collaboration and Transformation
---
Bill MacKenty, a public elementary school teacher in Martha's Vineyard (OK, it's Martha's Vineyard), is presenting as the third of a panel on games in education. He read to us a phrase from a gaming types short-cuts sheet that was totally incomprehensible to me — and most of the other attendees, I dare say. Then he asked the question…
Why do students who have been labeled as learning disabled, seem to intuitively be able to read and use this kind of information?
Powerful!
I asked a question during the Q&A session, "What are the big cool things about video games that draw our students' attention". I recorded their answers, so this may be in a future podcast. But one of the panelists said that in video games, the rules are real. This is very cool to me. As we teaching in our classrooms, rules tend to be very abstract. They are, much of the time, the objective of instruction. In a video game, rules are something that you actually bump up against. They provide real limits and real opportunities for accomplishing your goal.
The District Conference
It's the second day of the Technology Leadership Conference in Davidson County, NC. By accounts, it's a success. There are three board members here today who heard about yesterday's success at a school meeting last night.
The presenters appear to be about 2/3 venders and 1/3 local educators, with a couple of very talented departmen of ed people, John Brim and Acacia Dixon. The sessions by venders seem to be very curriculum-based. I'll be sitting in on one this morning.
I want to say again how important this is. Teachers must leave the classroom every once in a while, to get out side their box. How else will we remain relevant to our student.
Originally uploaded by David Warlick.

I'm sitting in a presentation by Acacia Dixon from the NC Department of Public Instruction. She is talking about Geocaching in the classroom (or outside the classroom). I've known Acacia a long time, and have known about her passion for this technology. This is my first time seeing her presentation. So you'll know something about Acacia. She just called one of the participants, "Darling!"
She recommends a web site called Geocaching for basic information. You can type in your zip code, and get a list of caches within 100 miles. For Greenboro, one year ago, 1,135 caches showed up. So what is a cache. I'm on the edge of my seat.
The information on the listing include the type of cache, the degree of difficulty, the terrain (level or straight up), the date it was placed, the title of the cache and who planted it, and finally, the last time it was found. Acacia has learned not to count on finding a cache if a hurricane has come through lately. If you click one of the cache entries, you also get the the long/lat, called the waypoint, a description of what is in the cache, a map, and logged entries. These are writings from people who have searched for the cache. Smily face means they found it. Frowny face means they didnt'. A geo-muggle is someone who does not geocache.
Some ideas:
Have students prepare multimedia presentations for the Internet of their geocache location, to draw interest to their community.
Create a tour of the your town, recording the waypoints of interesting places. Then produce an audio narration of the place, and record it on an MP3 player. Then allow people to take the tour, going to the waypoint using a GPS device, and then listen to the narration for each spot. Very Very Cool!
Do a puzzle, where students must work through some math problems to discover the waypoint numbers for the cache.
You can purchase travel bugs from Geocache.com and place them in caches. When people find them, they are asked to take it, log it, and then plant it some where else. Students can then track where geocachers are going.
Geocaches have rules and guidelines:
Respect your environment
Respect other people
Protect yourself (where orange during hunting season)
Respect the Cache (put it back, don't reveal it to muggles)
Dress appropriately.
Finding a cache involves:
research
preparation
the hunt
the find
First of all, you probably see a slightly different look to my blog pages. I changed my theme when I realized a few days ago, that the sidebar wasn't acting right with Microsoft IE browsers. So I switched to one of the more common default themes for WordPress, and it seems to come up just fine on my IE browser. I hope that the new look it doesn't throw you off.

---
I'll be leaving in a couple of hours to drive to a county in the Charlotte area who is continuing a tradition of holding annual technology conferences for the schools. I often talk, in my podcasts, about the value of going to conferences, that it is part of being a professional, and part of self-development. This district is solving the problem by bringing the conference to their educators.
Among the presenters are local educators, various vendors, a number of notable educators from outside the district, and a number of forward thinking media and technology educators from our department of education, NC Department of Public Instruction.
They asked me to be their keynote speaker a number of months ago, and I eagerly agreed, having a long relationship with tech educators there, and a long-standing respect for what they are doing. What surprised me was that by "The" keynote speaker, they meant the opening keynote address (This afternoon), the Tuesday morning keynote address (tomorrow morning), and the luncheon keynote address (noon tomorrow).
Now, I'm not complaining. I don't do what I do to ration it out. In fact, I'm excited about the opportunity to deliver a string of addresses that will, in a very real sense, link onto each other. The first will be Redefining Literacy for the 21st Century. This address will make a case for an expanded view of what it means to be literate in a time when information is networked, digital, and overwhelming.
The morning keynote is called Riding the Edge of the Wave. This address will explore more deeply, the changing nature of information. We'll also get into some of the more exotic emerging technologies and even some barely imagined ones. I haven't decided yet, whether to introduce them to The Singularity.
The final address is entitled, Telling the New Story. This will introduce the concept of leadership as story teller, that retooling education, schools, and classrooms for learning that is relevant to today's students will come as a result of innovators going out and telling a compelling new story about schooling.
These are my main three keynotes, so it will be interesting see the result of they're leading into each other. I'll also be doing some breakouts, starting with weblogs, followed by RSS, and finally podcasting.
It's going to be an interesting couple of days, and I hope to be able to share something new that I learn — with you.
Chris Harris, of Infomancy, and currently attending the E-Learning Symposium in New York, quoted one of my recent posts about the time we spend teaching and the time our students spend learning. He supports my assertions by quoting Alan November (this always makes me look good). He (Chris) says
Learning can take place many different places at many different times. Learning, unlike teaching, doesn't happen in 42 minute blocks. I had a great experience in my educational administration courses when we had to go out and observe learning instead of observing teaching.
I have a personal theory that has started haunting me after reading The World is Flat, by Thomas Friedman. Many countries have been out-performing us on standardized tests for a very long time. But for a very long time, we continued to hold a deserved leadership position in the world. Why? I believe that our edge has been our creativity, our innovative way of solving problems. I grew up in post-World War II America, and they called it Yankee Ingenuity.
Did this nature toward innovation come from our schools. Partly, I believe that it did. I remember, when I was in school, my parents valuing my teachers based on how they motivated students to learn, and that came from classrooms that were interesting, that did new things. Now granted, not all of my teachers were innovative, and I can think of only a few who were extraordinarily motivating. But I do remember that the classrooms I learned the most in — the ones that shaped me — were the ones where we didn't get past the Civil War. These classes went deep. Not broad.
But that's not my theory. My theory is that we were creative because we were one of the only societies that gave their children a childhood. We played. I couldn't wait for school to end, so that I could go out and play — and playing mostly meant pretending. When and where I grew up, I got toys only at Christmas and on my birthday. The rest of the year, if I wanted a toy, I went to my fathers woodworking shop, found the scrap wood that I could shape into the toy I wanted, straightened some nails, and hammered away. In my head, the fastened-together wood became what I was pretending it to be.
Are we doing their future a service or our own, by stealing our children's childhoods for the sake of test scores? How much is this like Child Labor?
2¢ Worth
I'm sitting still for a few minutes here at the Minnesota Educational Media Organization (MEMO) conference in Mankato. The talk went well this morning, and I followed it with a workshop called "Harnessing the Digital Landscape". Somehow, it ended with a tutorial on producing a podcast — I don't know how that happened.
A librarian walked up to me just a few minutes ago and told me about the 16 foot bulletin board in her media center, that was a bane of her existence, trying to keep it updated. She said that this year, she carried a digital camera around with her taking pictures of students and teachers through the first couple of days of school, with lots of smiles and happy people looking forward to a new year. She started placing the pictures on her bulletin board, with captions written on paper.
Then after a couple of days, she stopped. Very quickly, students started asking why she hadn't updated the pictures and she handed them a camera and said, you do it. Now students will come to her with an idea for a series of pictures and captions, she hands them the camera and they make it happen. She has turned her students into school journalists. It less technology than I typically have people tell me about, but sentiment is right on spot. Giving students voice for their experience.
Biggest treat of the conference is finally meeting Doug Johnson. We haven't had a lot of time to talk, but it's good to finally put a face to all of his wisdom. I'm also looking forward to meeting Tim Wilson, though I haven't run into him yet. Perhaps I can tell you about that tomorrow!
2¢ worth from the prairie!
I took yesterday off, recovering from the canceled flights, three-hour taxi rides, and two-and-a-half hours of sleep from my calamitous Watertown, New York trip — where, by the way, I made a lot of great new friends. Taking the day off from programming, I'd figured that I would be able to write a nice blog and do some relaxing. As it turned out, it was 2:00 PM before I got through my e-mail, and then had to solve some problems with Blogmeister. Alas, I wrote nothing.
So, sitting in the middle of a three-hour morning flight to Minneapolis, I'm taking a break from Powerpoint preparations to write. I'll be presenting a keynote address tomorrow at the Minnesota Educational Media Organization conference. The address is called Riding the Edge of the Wave. I've done the presentation only a few times, and over several years, so, naturally, it's changes, as the wave keeps lurching forward.
In one section, I'll be showing an edited down video called "The NICE Project", a fully immersive virtual reality environment that was constructed for young children at the University of Illinois. In the video, a boy and his teacher are tending a computer-generated garden, where the boy can water plants by dragging a rain cloud over them, and provide light by positioning the a sun.
Watching the video, my initial reaction is, "How hard is it to set up a real garden in the school yard and learn about plants, water, and sun light?" A valid "old story" reaction.
My "new story" occurs when I learn that inhabitants of this VR can shrink themselves down, find and observe bugs and their interactions with the plants, and even slip down beneath the surface to see the roots.
To explore these aspects of our biosphere requires expensive tools, and a lot of abstract conceptualizing for a mind that is bound by a three and a half foot body. However, with immersive VR, we can make accessible to our students experiences that allow them to break through boundaries, and perhaps start studying biology in the third grade.
With the access that we might give to students to exploratory and constructivist experiences, might there be a way to achieve an appropriate education in significantly less time than today. Shouldn't it be our endeavor, as a compassionate society, to inflict less education time on our children, instead of more?
Pretty weird thought, even for David Warlick. Must be the altitude.
2¢ Worth.
Jon Pederson wrote a blog yesterday (Challenge to the "New Information Environment") about literacy in the "New Information Environment". In it, he mentioned me and Will Richardson (hey, I'm going to notice any mention of me and Will Richardson in the same article), and other luminaries, in a discussion of literacy. I would add several others to the list who are doing some serious work in defining these literacies. I listened yesterday to a podcast from Wesley Fryer with Chris Moersch talking about what Chris calls Digital Fluency. I'd known about Chris' work through his LOTI (Levels of Technology Integration), but wasn't aware that he had done so much thinking and research about literacy.
I'd also add, among many others, Don Leu, and his team at the University of Connecticut. One of the projects they have been involved in is using security tools (software used to keep track of workers productivity by recording every keystroke made on their machines) to track students' efforts to answer questions and solve problems using the World Wide Web. They have identified a range of higher order thinking skills required to answer basic low level questions within a vast, highly indexed, hypermedia information environment (WWW). Very cool stuff.
Jon went on to ask two questions that I think are very important — and I'd like to take a stab.
When is it developmentally appropriate to introduce this type of thinking to students? I'm confident that this type of critical thinking/information gathering can be applied at high school. I know that my 3 1/2 year old won't understand. We teach students about evaluating resources in middle school, but are they truly ready at that point to deconstruct a Wikipedia entry and be a critical, independent thinker?
As teachers, I would say that it starts at the beginning — kindergarten. Jon is not talking about technology skills. It's confusing that this discussion usually happens among technology educators within the context of technology considerations, but the skills are about information.
Treating content as conversation cracks straight through to the way that we talk in our classrooms. When a teachers says, "The world is like this…", then that teacher is conditioning students to assume that because it was said in a classroom, by a teacher, then we must assume that it is true. Those students will have to be retrained to understand critical evaluation of information as anything other than just another academic task.
Instead, the teacher should say, "According to this author, researcher, scientist, with these experiences, the world is like this…" Including supporting information with the information we are presenting, conditions students to understand that content must be coupled with supporting information, in order for that content to be useful. Again, it cuts right down to how the kindergarten teacher teaches every day.
What percentage of adults have the required skills to a) navigate this environment and b) be critical consumers of information? Can we expect our students to be proficient with these skills when adults aren't?
This is an excellent question, and I'd love to see the percents myself. Pew Internet and American Life project has a lot of good statistics, but I'd answer the question this way. The adults who have managed to gain these skills are those who had to. People who work in professions that have access to networked, digital information and owe their success to decisions based on that information, have gained those skills, or else they don't do it any more. You learn it when you have to. It's called life-long learning.
What's really hurting our children is that most teachers don't have to. They can continue to teach with five-year-old textbooks, cut off from the world by four solid walls, and experience the success that their leaders expect. They won't teach contemporary literacy, because they don't need it themselves, because they're still working within an antiquated industrial age institution.
In preparing for a keynote address in Minnesota later this week, I found a fascinating video about a virtual reality tool designed for young children to learn in. It was entirely compelling. Regular readers know that I believe that we need classrooms and teachers to personally guide students into their futures. But unless we become a whole lot more relevant to our students and their future, then we're just going to drop off the edge.
But it's going to be a beautiful day here in Dallas, Texas, where I'll be working with teacher in a 1:1 school district. Great fun!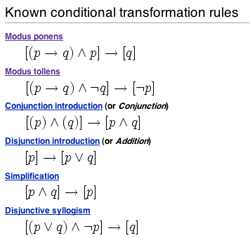 I posted an entry on Friday (The Ethics of Anonymity), that I expected a lot more responses on than I did. Either, being Friday, people were too busy trying to end the week on a positive note, or my topic wasn't as controversial as I'd thought.
I have facilitated a number of extended workshops in recent weeks, that erupted in (no wrong phrase — generated) some stimulating discussions about information and it's authority. My suggestion (as stated in Friday's blog) is that it is now the readers responsibility to determine the authority, validity, reliability — "truth" — of the information encountered, rather than relying solely on the source (book, publisher, library, classroom). In the information environment that most of us grew up in, there were gatekeepers for the information. They were publishers, librarians, teachers, preachers, etc. Today, because almost anyone can publish almost any thing, for almost any reason, to a global audience, we must figure out how to transfer the gate to the reader, and teach them to evaluate logically, the validity, reliability, and truth of the information they encounter.
This is hard for many of us to swallow, because so many of us work from a sense of authority. It is a core part of how we define our jobs. As a social studies teacher, I taught as the person who knew, passing my knowledge on to my students in a compelling way — some of the time.
years ago, there were not so many libraries, newspapers, magazines, electronic networks, or authorities. There were also not so many educated people. Those who were, learned a lot of silly things like Latin and Greek — so that they could wear labels of the educated. But they were also taught something that came out of a world where the validity, reliability, and authority of information could not so easily be assumed. They were taught logic! They were taught the rules of deduction and induction, the formulas of P and Q, how to establish premisses and attach them together to draw a conclusion.
We complain that people aren't thinking any more, that they listen to the shrillest voice, and act on their fear. Maybe we've forgotten how to teach people to think.
Perhaps if we are moving into a world where authority is no longer to be assumed, but to be proven, then we need to go back and start teaching students what it takes to draw a logical conclusion — to prove!
There are lots of resources on the Net about Logic and Rhetoric, but you might start with
Wikipedia:
« go back
—
keep looking »